Every summer, Chef Shelley traveled west of Richmond to Amelia County, VA to spend time with her great aunt Estelle Betty, her grandmother's favorite sister. "I was the only one who called her by her first and middle names," laughs Shelley, owner of The Chubby Biscuit Catering. The chef's aunt ran the family hog farm, where she was the overseer of growing and slaughtering livestock that would be turned into sausages and other charcuterie sold to area businesses and families.
"She never once took us to a grocery store or market; Estelle Betty grew everything she needed right there on the farm." At 81, Estelle Betty taught her great-niece how to make her famous yeast rolls and the potato salad Chef Shelley keeps on her catering menu, named for Estelle Betty. The chef says, "My aunt insisted on cutting each piece of celery, bell pepper and onion the exact same size. The result was a perfect bite of potato salad each and every time."
Visiting relatives down south is a common experience for many black children (and grand-children) of The Great Migration. It is a rite of passage and a pilgrimage Shelley and the nine chefs quoted below count as important to their culinary journeys.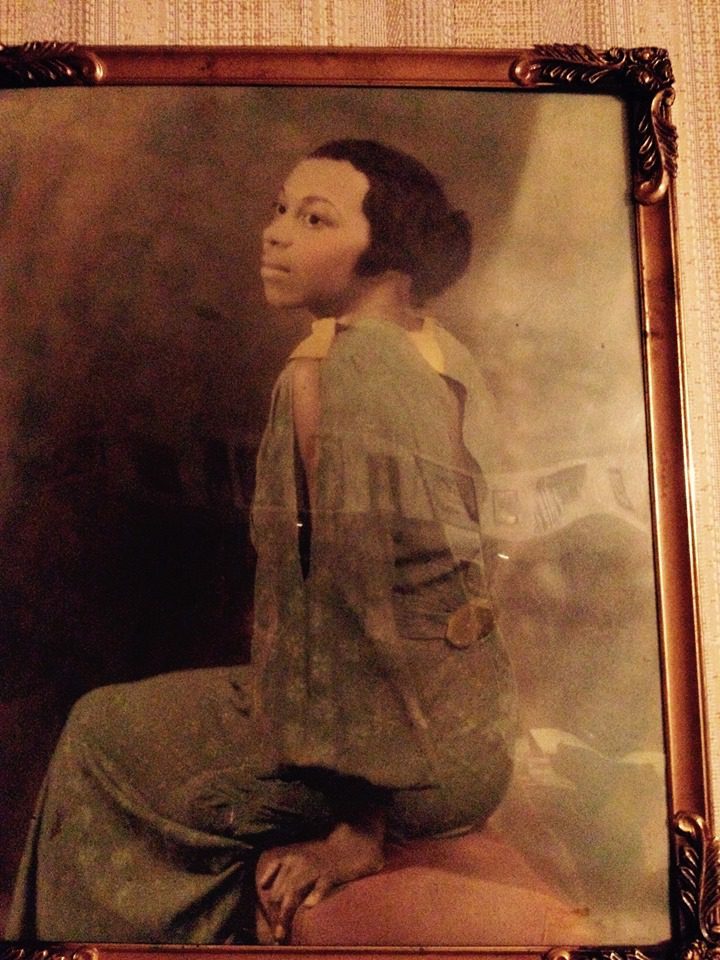 Brand cookbook publisher Shaun Chavis' great aunt Evelyn served as a surrogate grandmother. "Aunt Evelyn was a former home economics teacher, so she did most of the cooking." Shaun's aunt owned an 80-acre dairy farm in Luther, OK; the Chavis family would help her with the vegetable garden that included black-eyed peas. "We'd shell the peas," which she says was hard on her fingers. But Aunt Evelyn's cured ham that had been soaked in 7UP for family dinners, and fresh tomatoes sprinkled with a little bit of salt and sugar were two things that impressed young Shaun the most. "I've been trying to replicate her ham for years, and I can't get it. That ham was so good."
Chefs like Louisiana's Hardette Harris, Charleston chef Kimberly Brock Brown and Memphis chef Melissa Swearing were introduced to some of life's simplicities and a few old-fashioned utilities by their southern grandmothers. Harris says her grandmother Survilla Harris was strong on the chores. "We had to keep the porch clean with a sprinkle of soap powder, water, and an old broom. But Uncle Dub cooked daily and we ate good food." Harris inherited her uncle's recipes and thinks fondly of simple pleasures like taking naps on a pallet in front of the fan on hot days and drinking water from a dipper perched on the kitchen counter. She laughs, "We had to fetch our own water if it ran out."
Melissa Swearing's grandmother in Forrest City, Arkansas had her tending to the garden. "She allowed me to cook under her supervision when I was five years old." The chef remembers that there was little in the way of shopping, because her grandmother grew everything, and made her foods from scratch. "There was no need to even go to a restaurant when we had good cooking at home," she adds.
Chefs Brown and Swearing had grandmothers that lived less than three hours away from each other. Kimberly's grandmother lived in Cape Girardeau, MO. Both elder women shared the ability to can, preserve, and pickle food from their gardens, which they taught their grandchildren. Kimberly recalls, "She canned and pickled almost everything. There was food all year round. It was one of my favorite things about her."
Latta, South Carolina is where chef and culinary historian Therese Nelson spent family reunion summers as a child and young adult. "I was always baking with my great aunt Florine, who is an extraordinary cook but her baking was superlative. She'd make scratch layer cakes with no measurements and they were everything. I'm still trying to perfect her technique and figure out measurements."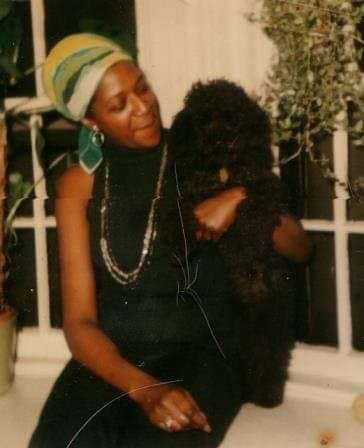 Elena Maria spent summers between Americus and Fort Valley, GA visiting two sets of elders. In one part of Georgia, she learned how to fish and clean catfish. In the other part, she visited with her late grandmother, taking her peaches. "Lord knows, she would smile from ear to ear when she got them in her hand. That was honestly the best part of my summer, she is gone but the memories still live on inside of me."
"Grandma Alice made country breakfast from scratch," recollects Charlotte caterer Ashley Nightengale. Ashley's Charlottesville, VA grandma would "sit this large brown plate down in front of me, and on it were scrambled eggs, a couple of slices of tomato, biscuits or toast, two pieces of bacon, a piece of sausage, fried potatoes and onions, and the most beautiful fluffy buttermilk pancakes you've ever seen."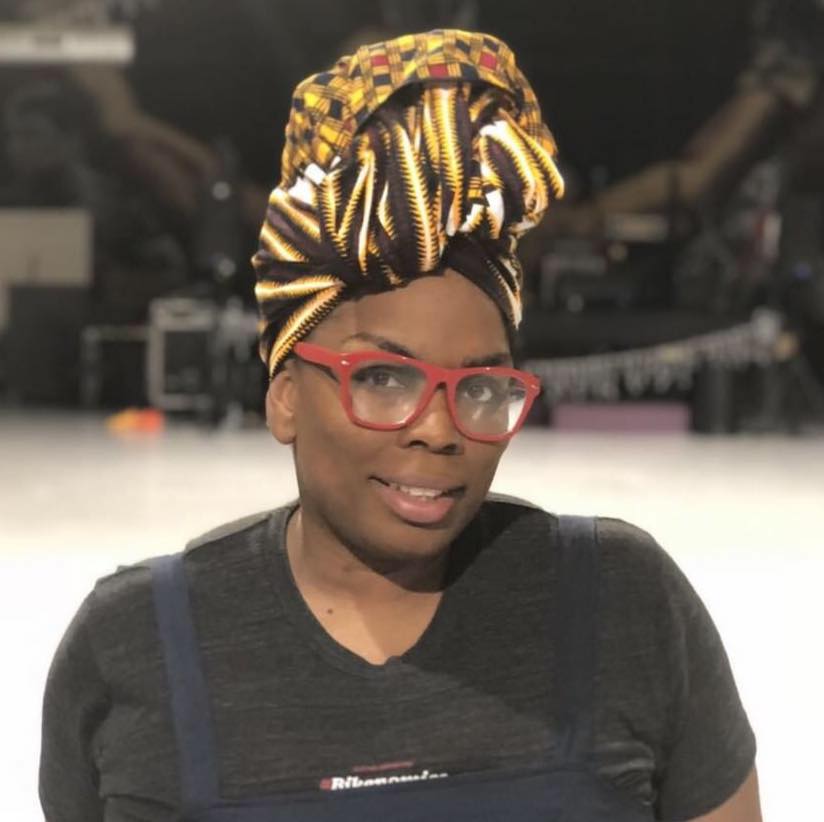 For Chef Adrian Lipscombe the sights and sounds of the farm her elders owned were important to learn more about the people she loved. "If it was Sunday, you woke up smelling the starch from the pants my nana was ironing for my pawpaw. Gospel music would be playing and she would be in her slip and head wrap with her curlers neatly tucked underneath making Sunday dinner." She'd see the same scenario played out at her great-grandmother's home in Corpus Christi, TX, and the chef knew it was generational – passed on from one woman to another. Her visits with family in Caldwell County, TX inspired a knowing about the history of the black foodways and food makers. "You can still see where blacks were segregated to eat in some places. Luling is known for BBQ but also the Watermelon Thump Festival. That is where I had some of the best watermelons in my life. Running across fields of grass and spitting seeds."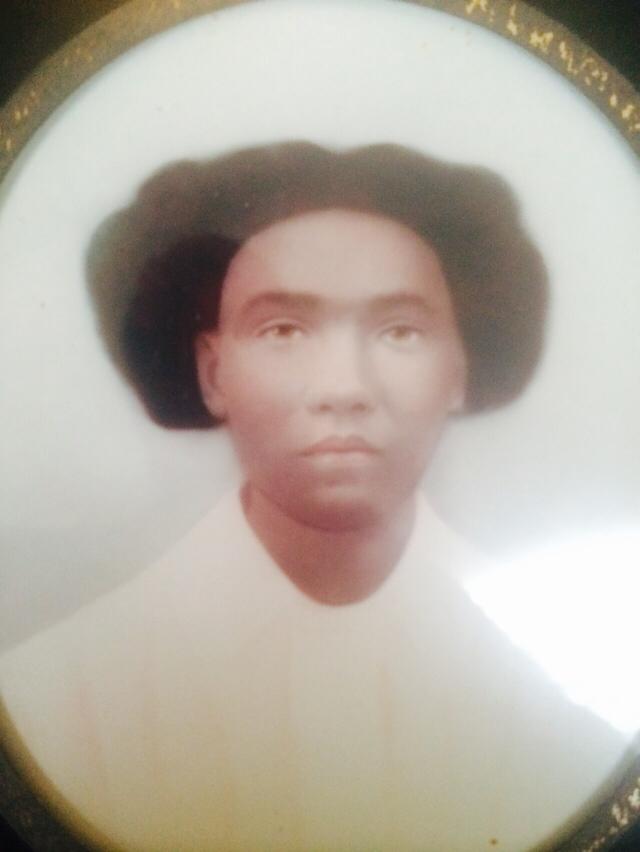 Like Adrian, Memphis caterer Willie Jean Edwards remembers learning from observation as well as working the land – more like pulling weeds and feeding livestock – as a part of her chores. The first things she cooked were pinto beans and cornbread; two of her favorite foods. Her grandmother, Louise Edwards, made weekend visits to Westwood, TN feel like family reunions with the presence of extended family, and her cooking was a treat. "My favorite memory would be just being with her and in her presence. I would always kiss her on her cheeks and they felt like cotton. She had the softest skin I have ever felt. And still to this day I haven't felt that way with anyone else."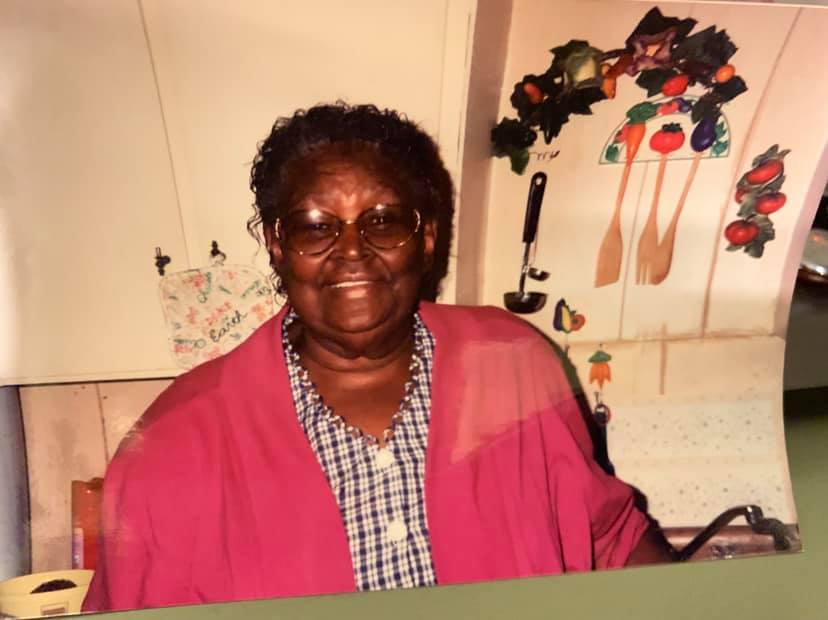 The love for fresh foods and cooking, and working the land has been passed on to these chefs. In many cases, the grandmothers cooked from memory and taste, with no notes or recipes. Even so, Therese Nelson believes, "We reinvent the recipes while respecting our heritage and preserving the significance of the ingredients. It's how we cherish the people."

13
Comments
comments