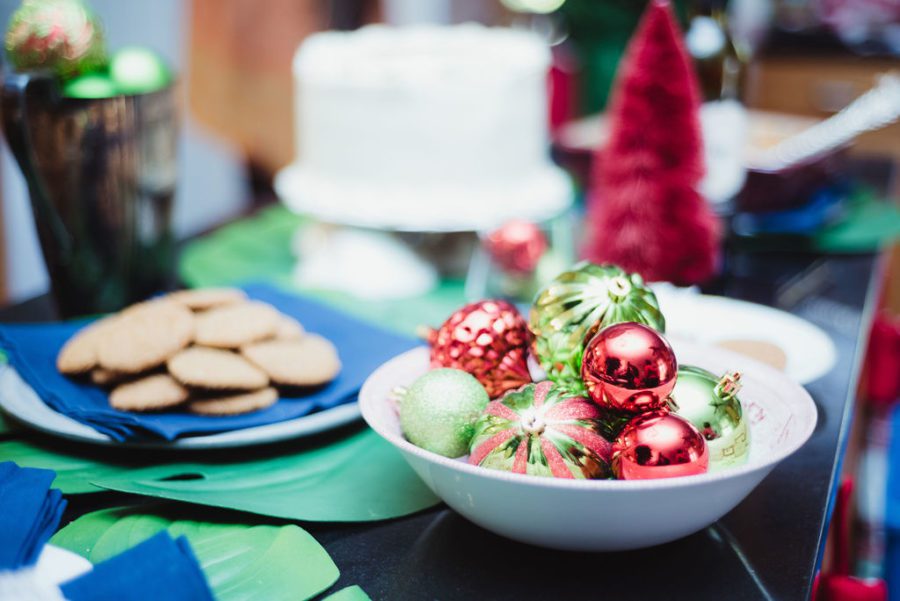 You've already made your list and checked it twice, now it's time to kick off your holiday shopping. Our black woman-owned business gift guide has something for everyone on your list—and maybe a little something for you, too!
We worked with the Bold Xchange team (which is building an online shop [https://www.kickstarter.com/projects/boldxchange/bold-xchange] for black-owned brands) to bring you a collection of the best black-owned businesses around. Every single one of these businesses is vetted for quality and reliable customer service. From home products to hair care, beauty essentials to accessories, this list will have you breezing through your holiday shopping.
Beauty + Wellness Base Butter [https://www.basebutter.com/products/aloe-vera-gel-face-moisturizer] Have you ever moisturized with aloe vera gel? We hadn't! Not until we tried Base Butter's Radiate Face Jelly, which is an aloe-based daily moisturizer that promises to clear blemishes and soothe skin. How? It turns out that aloe naturally balances the pH of your skin—paired with lavender, almond oil, tea tree oil, and shea butter, it creates a silky moisturizer that will leave your face with a natural glow.
Lauren Napier [https://www.laurennapier.com/shop/la-roe-by-lauren-napier-1-anny4-laepf] We've all been there: at the end of an incredible (but exhausting) night out, we shuffle to our bathroom sink and contemplate going to bed with a face full of makeup, or scrubbing off our foundation and mascara until our skin is nearly raw. Lauren Napier—creator of her namesake beauty brand—knew there had to be a better way. That's why she started making makeup remover wipes that are infused with ingredients like cucumber, aloe, and starfruit: with these, taking off your makeup can be just as beautiful as putting it on.
Brown + Coconut [https://brownandcoconut.com/product/healing-kale-mask/] Plant-based diets are all the rage right now, but what about plant-based skincare? That's the concept behind Brown + Coconut: real ingredients, real results. Their healing-focused formulas are designed to attack blemishes, acne, and scarring with plant power. One of their best-sellers, the Healing Kale Mask, comes in powder form. You just add water, spread it on, and let the kale, green clay, honeysuckle, thyme, and other healing ingredients work their magic.
Hair Care
Chocolate Kinks & Kurls [https://chocolatekinksandkurls.com/collections/hair/products/lemon-rose-hair-scalp-renew-oil] A few years ago, Juanita Henderson (founder of Chocolate Kinks & Kurls), was getting ready for an appointment to get her hair relaxed, when her young naturalista daughter asked why, if natural hair was beautiful, would Juanita get it chemically straightened. This led her to get a big chop, and eventually to dream up Chocolate Kinks & Kurls, which not only has great products, but helps customers with varying textures make their curls pop. Their lemon rose hydrating oil doesn't just smell amazing—it's packed with essential oils and extracts to give your hair a healthy shine. 
NaturAll Club [https://naturallclub.com/products/flaxseed-gel-edge-control] Avocado is touted as a healthy fat with all kinds of benefits because it's so nutrient rich. That's what makes it the perfect base for NaturAll Club, a line of hair products that uses the green fruit (yes, avocado is a fruit!) and other natural ingredients to help grow healthy hair. While their avocado deep conditioner is their flagship product, we also love the flaxseed gel edge control. It's fortified with yogurt powder and coconut oil to moisturize your edges and give you long-lasting hold without flaking.
CurlMix [https://curlmix.com/products/pure-flaxseed-gel-with-organic-argan-oil-for-softening-hair?variant =6383717482526] Best. Wash-and-go. Ever. At least that's what they tell us! CurlMix swears by their four-step system, which they say can be used on any hair type to get perfect wash-and-go curls. If you just want to start with one product and go from there, we recommend the Flaxseed Gel. The Softening formula leans on argan oil for extra moisturizing, and can be added to wet or damp hair to make detangling and styling a breeze.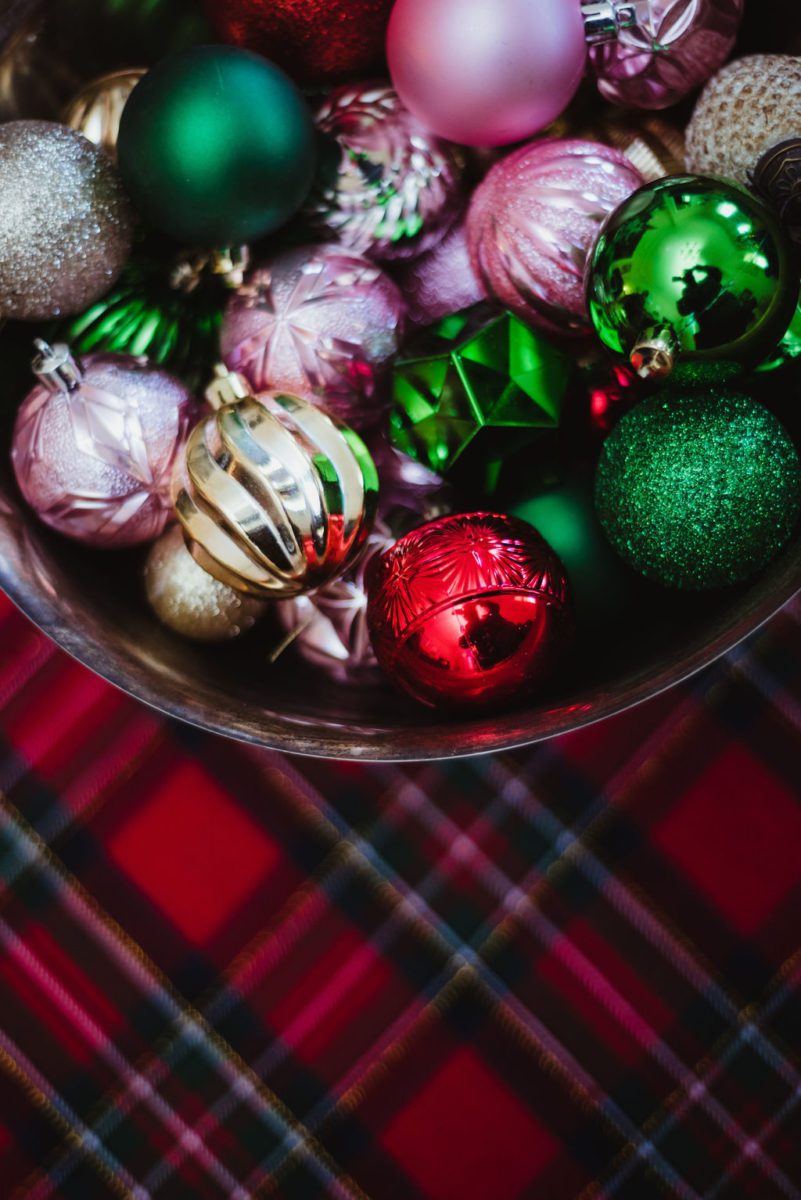 Home
Pur-Home [https://pur-home.com/laundry-care/] Remember when your mom used to clean out the bathtub with a powder or spray, and you almost had to open every window in the vicinity or else you'd choke on the fumes? Well you don't have to worry about that with Pur Home. The eco-friendly cleaning brand uses natural, non-toxic ingredients to give you all the cleaning power and none of the harsh chemicals. They carry everything from scour powder to glass cleaner—try their laundry detergent and dryer balls to keep clothes and linens fresh. 
ElonWick [https://elonwick.com/collections/fall-fragrance-collection/products/southern-holiday] Mainstream candle brands use common scents like evergreen or cinnamon or cedar to fill your house with an almost-intoxicating, artificial scent. ElonWick does it differently: the slow-burning, soy wax candles are made with essential oils and never emit ash or leave black soot coating on the jar. The brand's scent combinations are incredibly original, too. For winter months, burn the Southern Holiday candle, infused with red currant, red wine, orange peel, and apple cider.
1998 Deck [https://www.the1998deck.com/copy-of-the-takeover-deck] If you're planning on playing spades this holiday season—or you know someone who's always looking to start up a game—you need 1998 Deck in your life. Their music-inspired card decks come in collections depicting different genres and eras. For example, their NolAnta deck features hip-hop artists from New Orleans and Atlanta. Put on a playlist of these rappers and you've got a party!
Apparel & Accessories
Culture Socks [https://www.culturesocks.net/shopall/ruth] Socks are the most underrated accessories. There, we said it! We think about our shoes, our bags, our jewelry, but we don't always consider how socks can set off an outfit. Culture Socks will help you make a statement. They're perfect for those who wear suits or slacks often, but they're also comfy enough to keep in your bag for when you find yourself at a friend's shoe-free home. The bright colors in the Ruth design are guaranteed to add a pop to to your outfit. 
The Glow Girl [https://www.theglowgirl.co/goldplated-jewelry/crown-her-gold-ring] Who doesn't love a little sparkle in their life? The Glow Girl, a luxury—but highly affordable—jewelry boutique makes delicate necklaces, anklets, and rings to add just a touch of glamour to even the most dressed-down outfits. They specialize in custom work like name plates and stunning pendants. Not only are the pieces durable, but they're timeless, too.
Jam+Rico [https://www.jamandrico.com/collections/cuba-1/products/vinales-earring] If you want your jewelry to be the star of your outfit, Jam+Rico's carribbean-inspired earrings, bracelets, and necklaces will definitely fit the bill. They have collections for Cuba, Jamaica, and Aruba, each with a different show-stopping style. The tassel earrings in the Cuba collection are too chic for words.
Food & Drink
Swag Brownie Barz [https://www.swagbrowniebarz.com/ourbarz] If you've been racking your brain, looking for a delicious dessert for the holidays that's not a pie or cake or anything with sweet potatoes, Swag Brownie Barz are for you. From strawberries and cream to Crown Royale salted caramel, these brownies and blondies are anything but ordinary. We couldn't possibly choose a favorite—instead, we suggest purchasing a few varieties and sharing with your family! 
Golde [https://golde.co/products/golde-turmeric-powder] Once the holidays come to a close, we'll all be taking a hard look at our New Years' resolutions, which almost always include something health-related. Whether you're looking to improve your gut health, or you want to switch up your diet to cut down on breakouts, Golde should be on your list. The turmeric powder blend comes in three varieties—original, matcha, and cacao—and can be added to tea, coffee, yogurt, or smoothies as a tasty supplement to support gut, skin, and immune health. The original blend is tried and true, and contains turmeric, coconut, cardamom, and cinnamon.
Ivy's Tea [https://ivystea.com/collections/tea/products/rise-grind] If you're a newbie to herbalism but you're interested in using herbs and minerals to support your health, look no further than Ivy's Tea. The hip-hop inspired brand uses lyrics, song titles, and even artist names to mark their tea blends and infused honey. Our perfect cup? Rise & Grind black tea with coconut flakes, and Side Piece honey infused with cinnamon and clove.

0
Comments
comments