Born in Pine Bluff, Arkansas, Jewel Bain broke barriers by building four homes for her family between 1924 and 1965. Two of them have been added to the National Registry of Historic Places. Having no formal training as an architect, Bain would work with formally trained designers to bring her ideas to life. Bain was well before her time as a female home designer. Here's a look at her fascinating life and homes.
Bains Personal Life and Inspiration to Design
A lot of information doesn't exist regarding Bain's personal life. But, it's known that she loved homes and had an affinity for designing them. She was one of only a few female architects in Arkansas during her time. For women in architecture, the road to leadership has been long and hard. In 1900, only 39 women graduated from an accredited, four-year institution for architecture.
By the time Bain began designing homes, women architects were still much of a taboo. Despite that, she utilized home design trends that spanned styles and cultural influences to create wonderful estates. It's assumed that her inspiration came from Japanese designs and homes featured in the 1933 Chicago World Fair.
Bain House Number 2
This tremendously designed home was built during the Great Depression in 1937 and has withstood the test of time. Jewel Bain House Number 2 is located at 3601 South Cherry Street in Pine Bluff, Arkansas. This was the second of four houses Bain designed for her family. The home is Art Moderne styled, a design that was at the height of popularity in the 1920s. Not to be confused with Art Deco homes, a French style of architecture, Art Moderne is American. The landscape of these homes tend to be horizontal in shape and are made to mimic ships and railroad engines. They have a very sleek design and usually feature flat roofs. Jewel Bain House Number 2's cubic design is accentuated with Carrara glass and metal casement windows. Throughout the home, there are ironwork designs.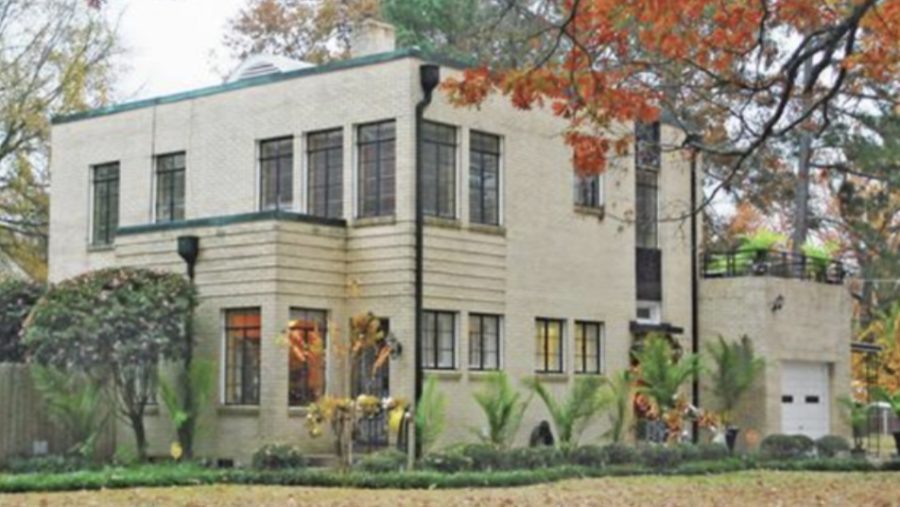 Bain House Number 4
The second house on the registry is the Jewel Bain House Number 4. Built in 1965, this home is a beautiful, Japanese styled dwelling that features Japanese screens, a circular entrance and sliding doors. Located at 27 Longmeadow on Pine Bluff's south side, the U-shape of the home is surrounded by a central courtyard, typical of this style to showcase serenity and garden spaces. The home also features a Japanese teahouse in a back corner of the property. Bain was extremely fascinated with Japanese homes which usually have a focus on nature, so verandas, open floor plans and windows help to showcase the grounds around the estate. These oriental homes usually include genkans, or an area of the home that is a sunken space between the door and the rest of the home. Genkans are a way to keep living spaces clean and separate. Shoes and other items are usually left in this space.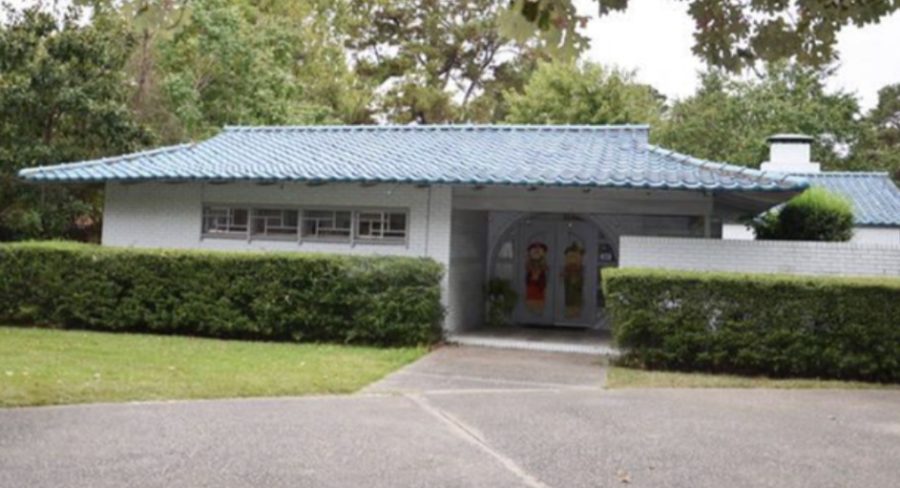 Continuing the Legacy
Having these homes listed in the national registry has helped to solidify the legacy of women in architecture. These homes also reflect the vision of a remarkable designer with little knowledge of designing homes, but who created amazing masterpieces. Additionally, the homes stand as a symbol of what it means to pursue a skill or trade that might not ordinarily be inclusive of all. Bain died at the age of 91 in 1996.
6
Comments
comments