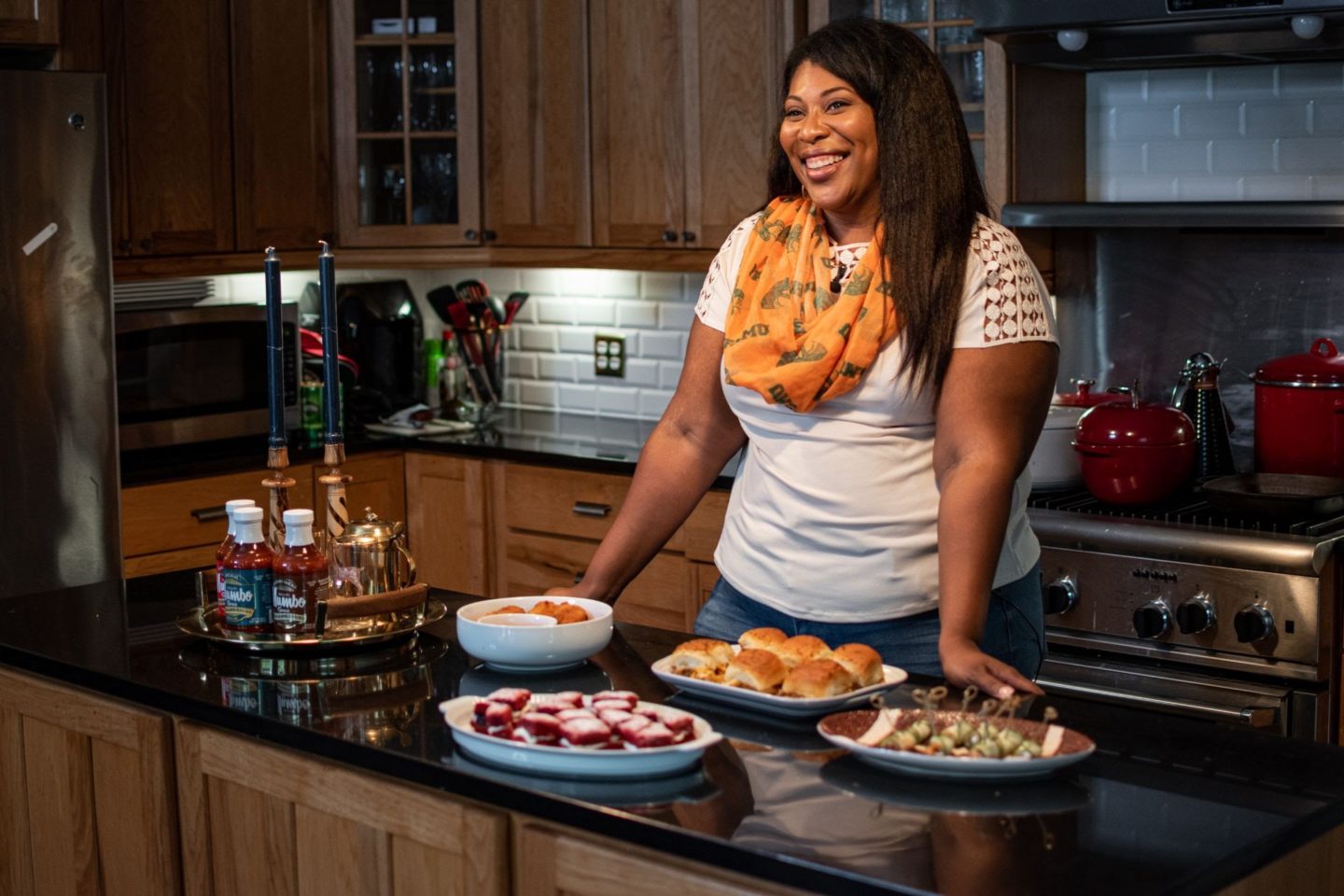 As soon as you arrive at your HBCU or favorite tailgating institution, you prepare yourself to enjoy all festivities. Instead of bringing cash for lunch off-campus, you ensure that you wear your walking shoes to stop and stand in every tailgating line for lunch. Instead of bringing along your jacket in case it rains, you are more prepared with your decked-out canister or basket or cooler filled with your personal tailgate favorites.
Now, alums of their prestigious institution are doing the same. Cheering, eating, laughing, and friendly trash-talking have been a common act since 1861. Now you can see this energy in our HBCU tailgating atmosphere. Besides teams battling on the court, you will begin to battle with your foodie thoughts to decide which tailgate spot to enjoy. While teams are on the field or on the court battling for bragging rights, you can enjoy a plethora of tailgating common eats.
All HBCU alums and HBCU Homecoming attendees all have some tailgating food memory, however, the memory is made due to the chef behind the dishes. Florida A&M University alumnus Rashaunda Grant cooks a variety of delicious tailgating bites inspired by HBCUs. As a Charleston, SC native and HBCU alum, Chef Grant is combining her technical teachings, traditional Gullah recipes to create what she describes her style as "Southern Soul Re-imagined"
Rashaunda Grant of The Carolina Cookery Tailgating Menu
FAMU Rattler Roll
In FAMU style, these cucumber and salmon pinwheels will add something refreshing to your palate on a personal foodie day. This light bite to eat is much more than a play on colors, but is also a great preparatory meal to start your day. Start off small and light and go deeper into the menu when you work up a full appetite.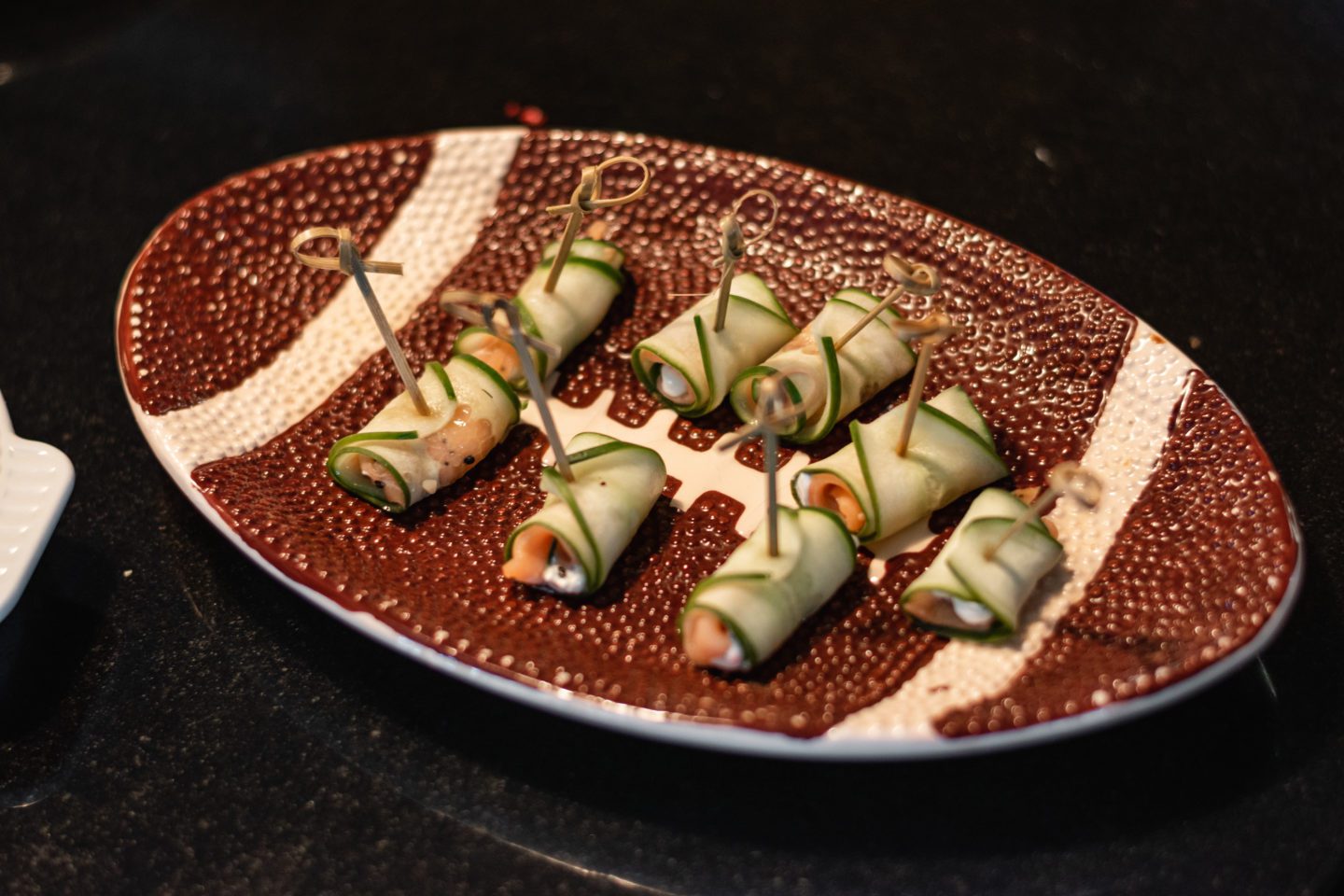 Tuskegee Golden Tiger Puffs
Pimento cheese served with crackers or on white bread is a snack that will never get old in your southern household and Chef Grant knows that. Therefore, she created her Tuskegee Golden Tiger Puffs which has become her way to serve your favorite snack item at a tailgating event. The best of the South pimento cheese and the act of frying, combine into a delicate ball for all to enjoy.
SCSU Bulldog Biscuit
Besides the unique color this dish shows, the flavors are to die for. This unique twisted tailgate menu item features mini Red Velvet Biscuits with a Blueberry jam that merges together seamlessly. Instead of having your standard biscuit and jam, Chef Grant gives you a look into the Bulldog homecoming energy. However, if your HBCU is playing the SC State Bulldogs; you may try to resist, but I'm pretty sure you will be caught indulging in one as well.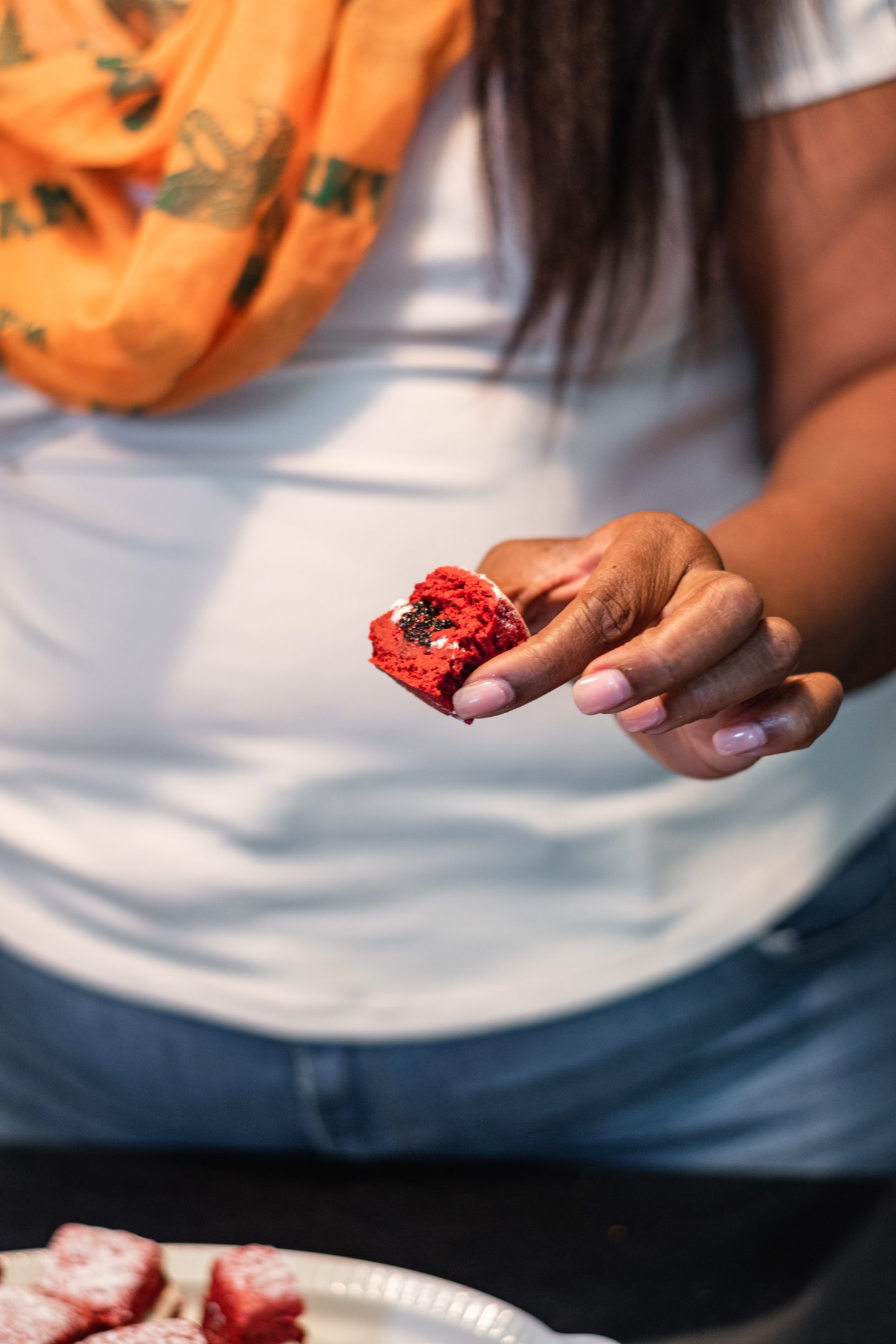 Prairie View Pork Sliders
What tailgating event do you attend that doesn't offer pork options? If you can think of one, then maybe you should start attending more HBCU tailgating events. Tailgate isn't complete without pork dishes and Chef Grant knows that. On her tailgating menu she doesn't leave pork off the list. As a "must have " at every event, Chef Grants down south, Prairie View Pork Sliders will complete any tailgate menu.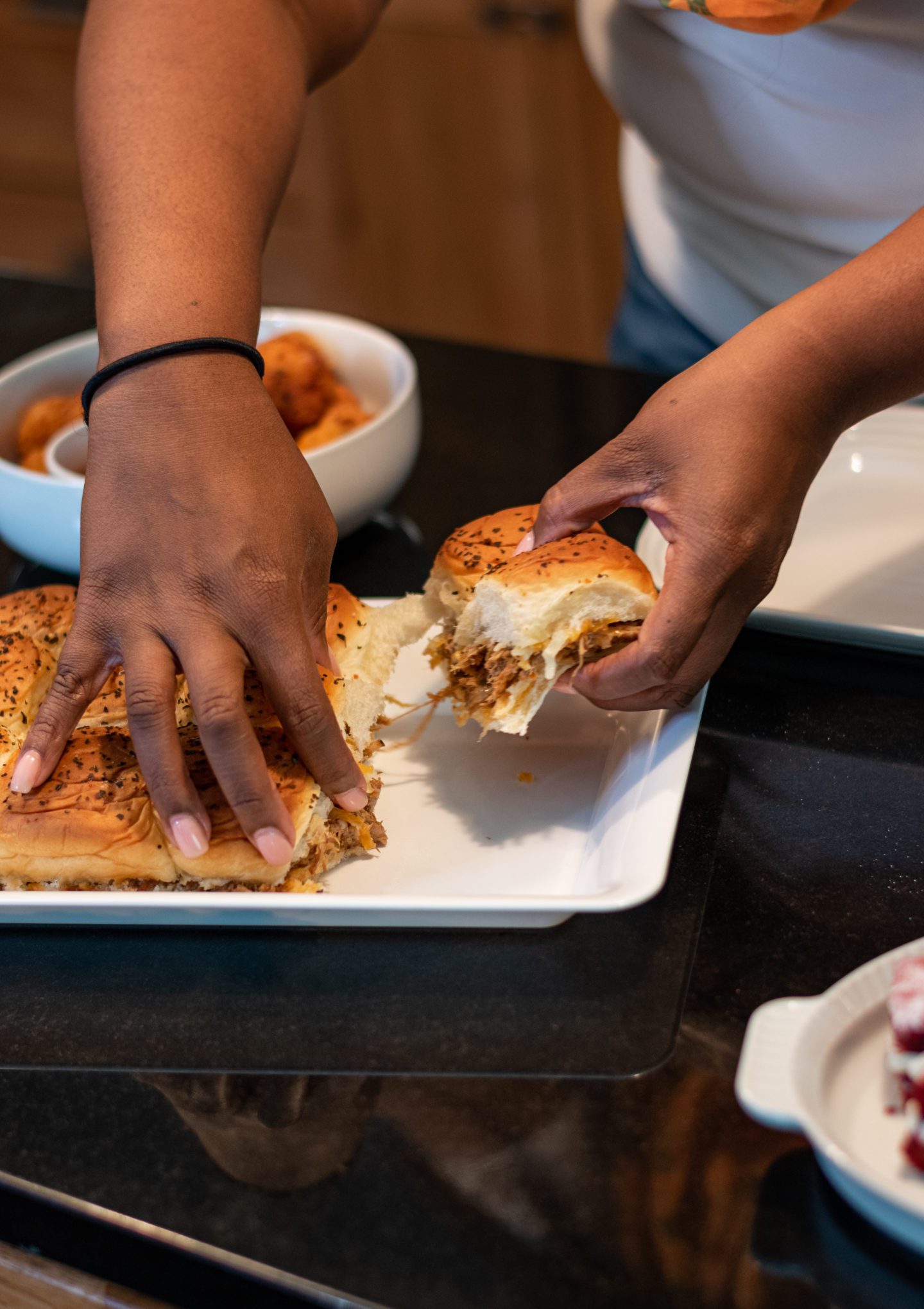 HBCU pride can be shown in every way possible, however, through food is a unique way in which Chef Grant ensured her homecoming tailgate menu is one of the best. Instead of looking at other HBCUs as rivals during this homecoming season, use them as inspiration to create delicious menu items like this chef.
0
Comments
comments