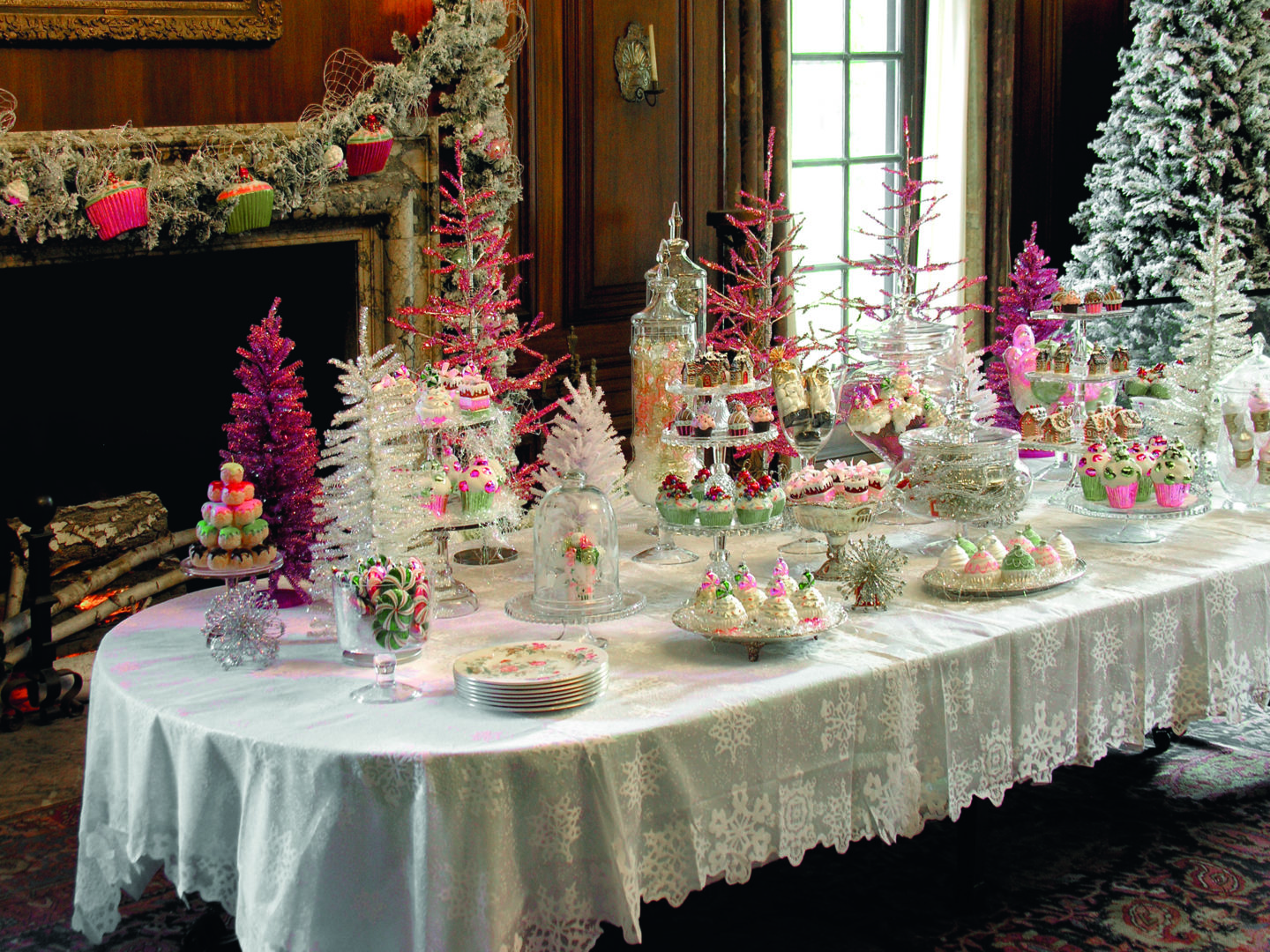 Southerners take history and holiday decor seriously and we have found the perfect inspiration for you,  Christmas at America's Landmark Houses by Patricia Hart McMillan & David Strahan. This book is the perfect inspiration for a southern woman looking to style her home in an elegant way not mention the book itself looks great as an addition to your coffee table or reading room. Here are  few of our favorite images from the book. Take a break with some wine or hot coffee this month to get a copy of it and enjoy all the holiday inspiration. It also makes a great gift for the Christmas decor enthusiast in your life.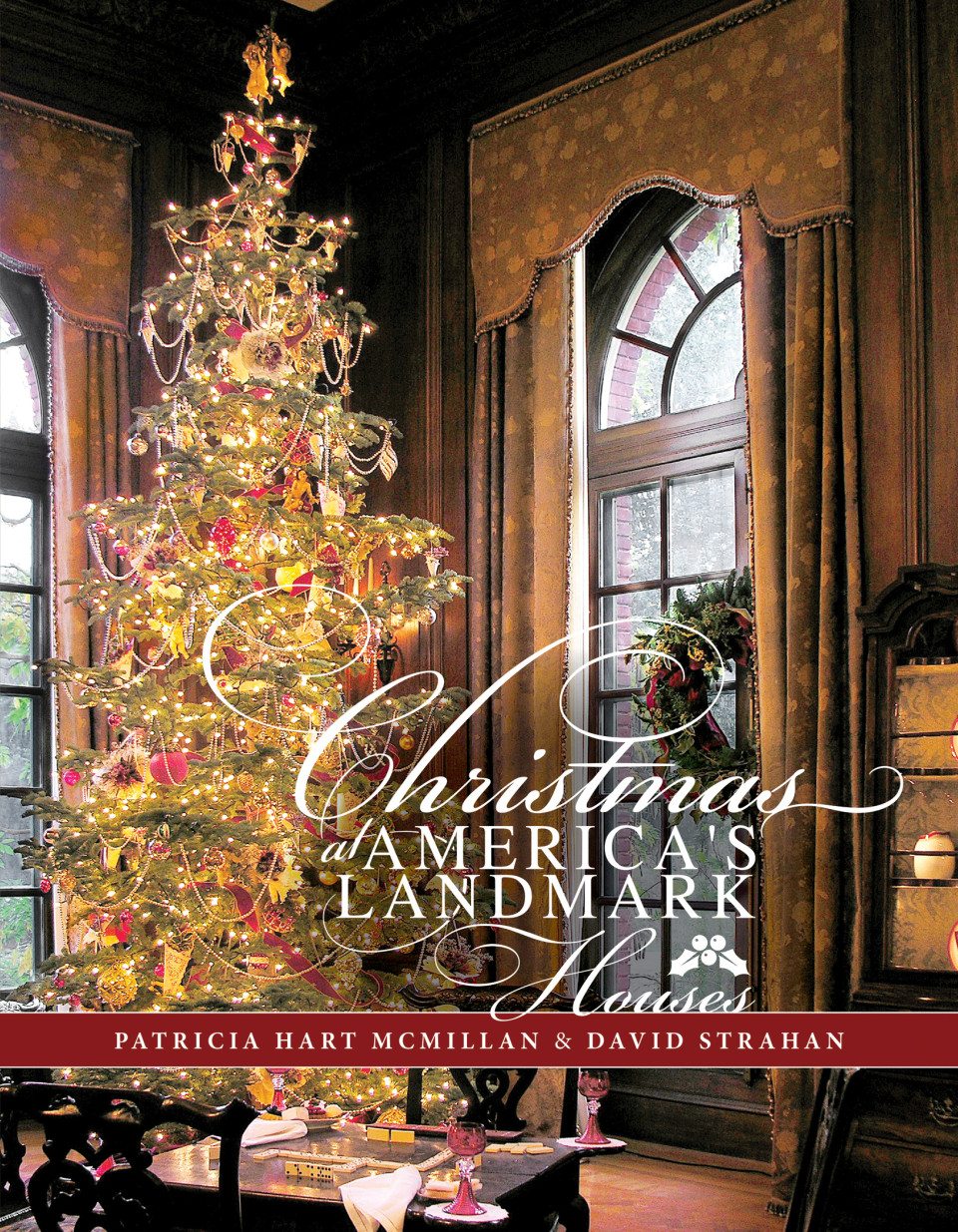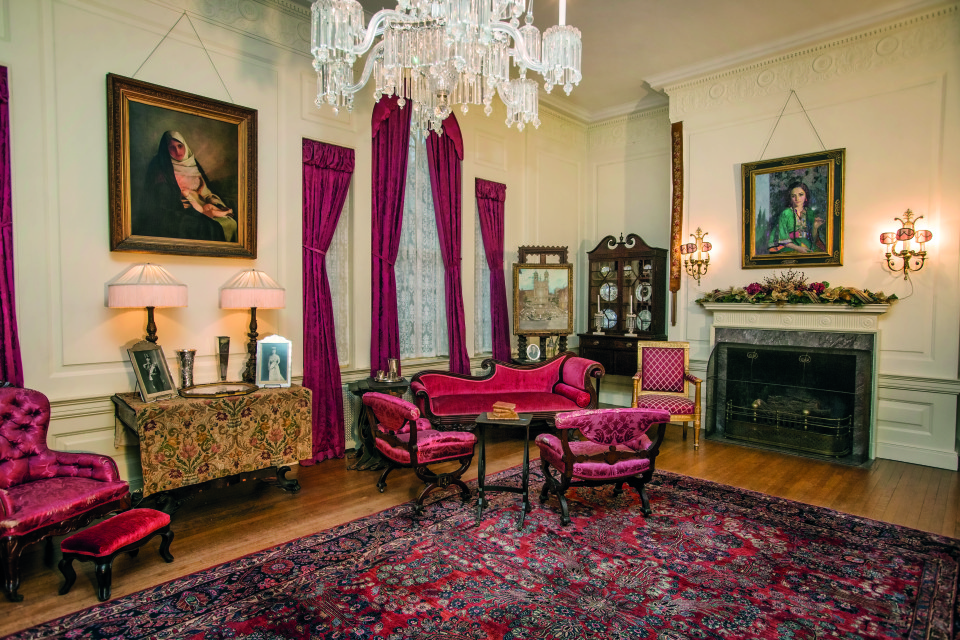 The Woodrow Wilson House, Washington DC. The drawing room includes an intimate seating group. Above the mantle is L'Esperance, a painting by artist Hovsep Pushman, presented to President Wilson at the White House on November 27, 1917, by an Armenian delegation on behalf of the artist's wife. There is also a mosaic of the repentance of Saint Peter, given to President Wilson in 1919 by Pope Benedict XV at the Vatican. Near the Steinway and Sons grand piano is a Gobelin tapestry, a gift from the French government to the Wilsons in 1917.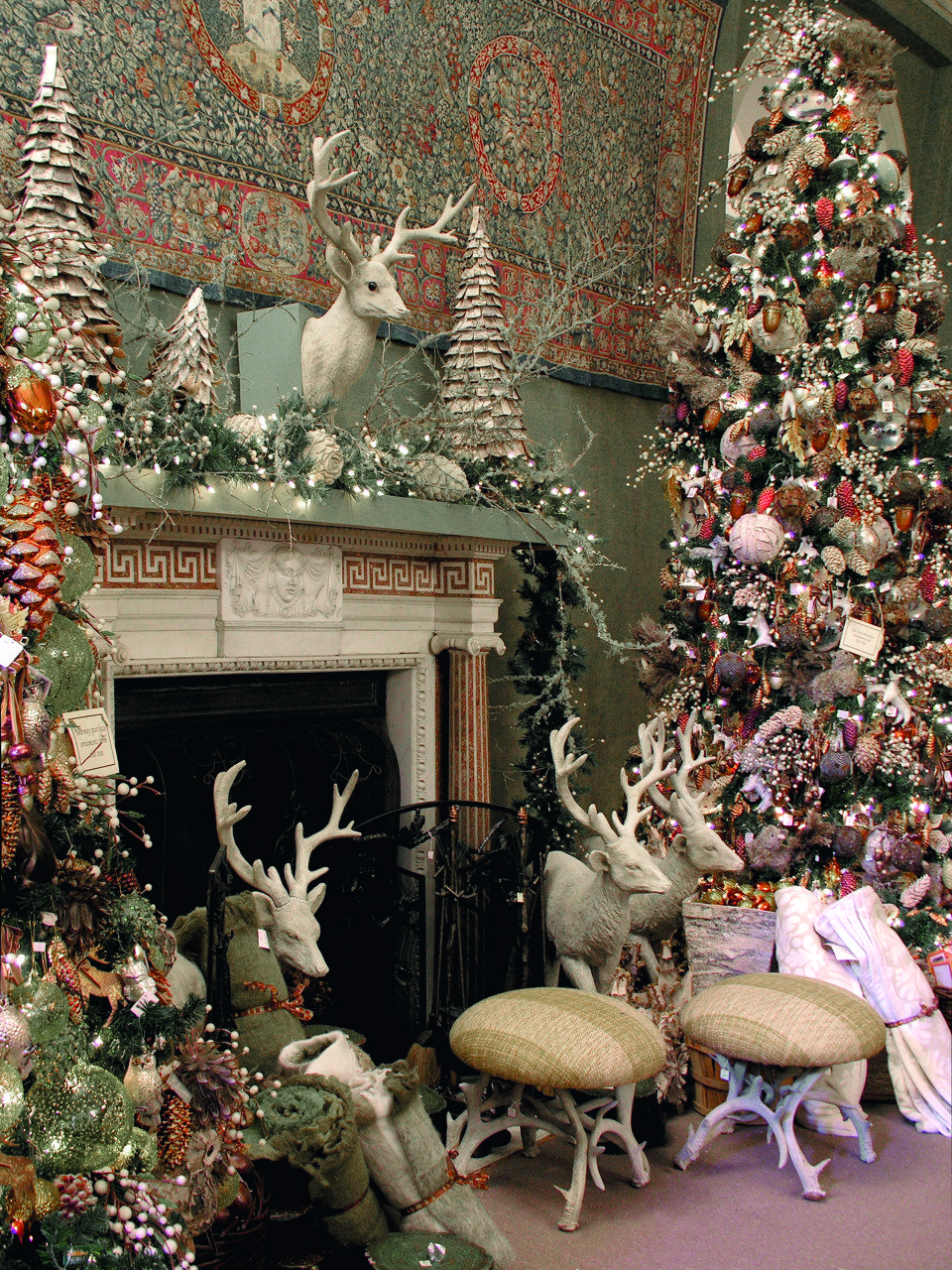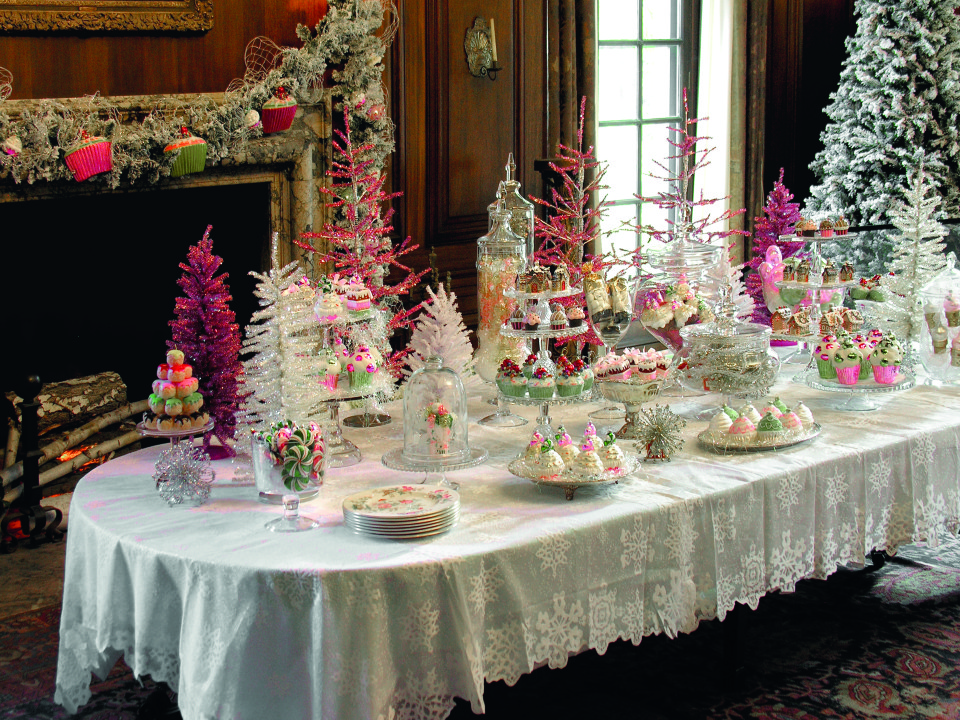 From the Filoli House. Little is known about how the Bourns, who built Filoli, celebrated Christmas. What we do know comes from the Roth family who bought the house after the Bourns died. According to tradition, in later years the extended Roth family would gather for large celebrations in the ballroom. A variety of Christmas trees would be decorated and distributed throughout the house. The largest tree was in the reception room, often right in front of the foyer doors. Additional trees could be found in the family room/study and in the upstairs sitting room. Family presents were always kept under the tree in the upstairs family room or sitting room. Mrs. Roth's daughter, Lurline Coonan, remembers that her mother would lock the door to keep the kids away from the piles of presents. "On at least one occasion the key was misplaced for a time and the grandchildren remember fears that presents would be delayed. Some presents did not fit beneath the tree. Perhaps one of the most well-known and well-remembered gifts were the ponies Mrs. Roth was known to give to her grandchildren. The ponies would remain here at Filoli for them to ride when they were visiting."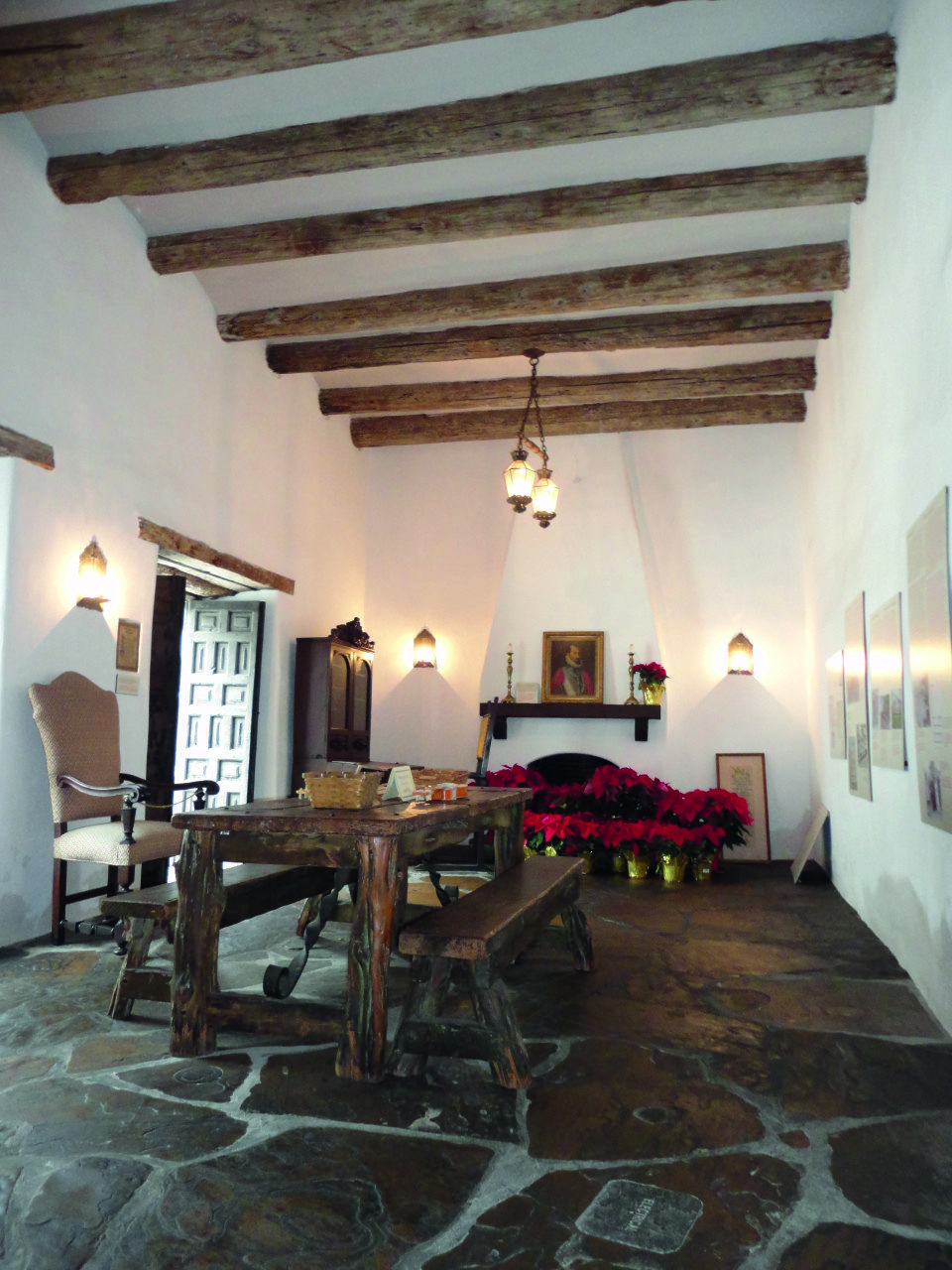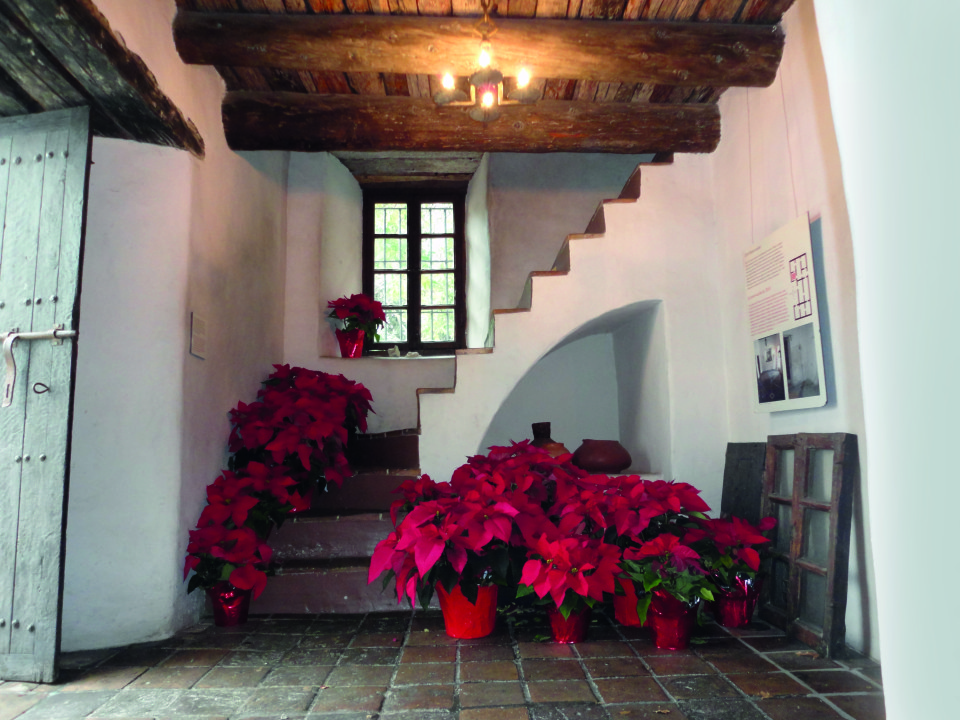 From the Spanish Governor's House – The Palace, now a National Historic Landmark, is a remnant of the Presidio San Antonio de Béjar (1722–1800s). It was built by the Spanish to protect the San Antonio de Valero Mission (The Alamo), nearby missions (that now make up the San Antonio Missions National Historical Park), and a growing Spanish colony. The date 1749—part of the design of the keystone above the front entrance—marks it as one of the oldest residential buildings in Texas.
 From the Bayou Bend Collections and Gardens in Houston, TX. The north façade is aglow with holiday lighting and decorated with wreaths and garlands. Stately portico columns are wrapped candy-cane fashion with red ribbon. Photography by Bruce Bennett, courtesy Museum of Fine Arts, Houston
From the Bayou Bend Collections and Gardens in Houston, TX. The Belter Parlor is named for the maker of the highly carved furniture most associated with the Victorian era. Naturally, the Christmas tree would be decorated in the Victorian style. A "spider-web" game of "find the gift at the end of the ribbon" seems very much at home in the exuberant parlor. Photography by Bruce Bennett, courtesy Museum of Fine Arts, Houston
1
Comments
comments