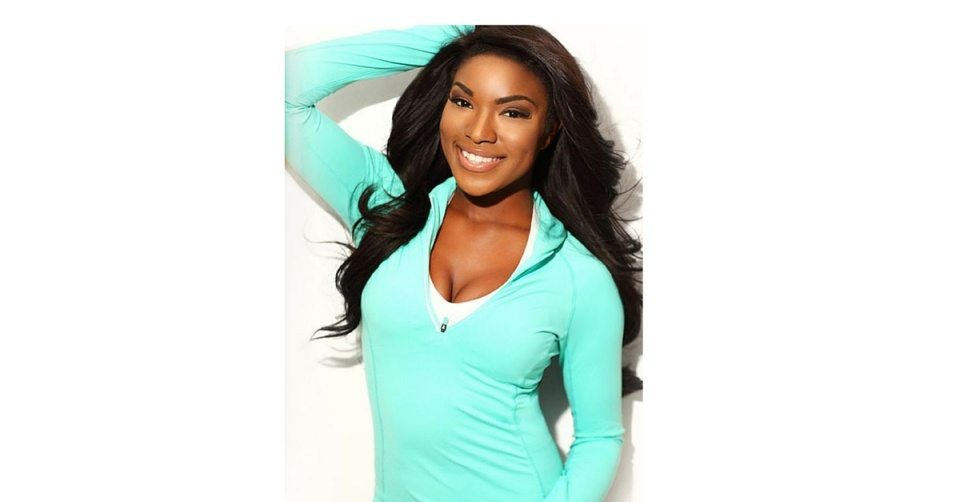 Autumn and winter seasons are just around the corner and the chilly weather can be just the excuse to fall off of your fitness regime.  Like many of us, the warmer weather motivates us to get our bodies right for the Instagram-worthy picture of being #summertimefine.  But why can't we be #365daysfine and use the same attitude and effort to stay in shape year-round?
One Southern Belle who maintains her summertimefine figure year-round is Saida Leekong.  This Tennessee native is a former NFL and NBA cheerleader who also appeared on Bravo's "The Singles Project".  She founded ProCheer Fitness & Dance in 2013, after realizing that her training and experience as a professional cheerleader for the Memphis Grizzlies and the New York Jets could help others make healthy lifestyle changes.  Saida began performing at a young age in her hometown of Clarksville, Tenn. She always knew she wanted to be an entertainer; therefore, cheerleading and dance helped her build a foundation to launching her career.  After Saida met many women wanting to know her fitness secrets, she decided to create a platform where she can mentor and train women to have healthy lifestyles.  Her wellness brand currently offers classes and training services in the greater New York area, but she plans to bring ProCheer Fitness & Dance to her home state by 2016 with a center in Nashville.
BlackSouthernBelle.com had the chance to speak with Saida for tips to stay healthy during the colder months:
Make Working out Fun
"For some people going to the gym and getting on a treadmill becomes a routine that you then dread and deters you from exercising.  You have to make exercise fun, so it doesn't feel like working out.  Get together with your friends and have camaraderie while enjoying a class.  What better way to work out than with being with your girlfriends and getting toned. ProCheer Fitness & Dance is a great way to make working out fun during the colder months.  Our classes incorporate cheer, dance and aerobic moves for women of all different ages.  You'll already be in shape by the time summer rolls back around."
Give Yourself Allowances
Prominent holidays like Thanksgiving, Christmas and New Years can definitely pack on the pounds, but the key to maintaining your waistline is to eat in moderation.  "I personally don't believe in depriving yourself of the things you enjoy and make you happy.  Overall it's about creating a healthy lifestyle for yourself.  If you are going home to spend the holidays with your family, it's okay to eat.  It's about proportion control and giving yourself allowances.  For example if you have mac and cheese you might have to cut out the pie at the end.  Give yourself allowances, but don't over indulge.  Balance out your food intake by managing your time at the gym.  If you know you are going to have drinks with your friends or a heavy dinner, then add another day of fitness to your schedule."
Leave out the Bad Stuff
"I grew up on Southern home cooking.  Sweet potatoes and collard greens are actually really healthy for you but when you put the hammock, all that butter and the marshmallows in it, these healthy foods become bad for you.  In the South, everyone tells you that being thick equates to being fine and cute.  When you move away to metropolitan cities like Miami, Los Angeles and New York you see that 'thick' isn't as cute as it sounds.  You realized that being healthy has so much more benefits.  You can still be 'thick' but be thick and fit. You'll have so much more energy and feel more confident about yourself."
With these three easy tips, you could have your summer body all year long!
ProCheer Fitness & Dance plans to tour this year, please visit www.profitnesscheer.com for upcoming classes in a city near you.  For more information on Saida and ProCheer Fitness & Dance email procheerfitness@gmail.com or follow her on Twitter, Instagram , and Facebook.
0
Comments
comments