In many Southern communities, Watch Night Services will take place in many churches. It's a tradition that goes back to 1862, when enslaved Africans in South Carolina prayed and stayed awake to enjoy their first day of freedom – January 1, 1863 or Freedom's Eve – in a divided United States. Today, some churches will hold services into the New Year while others will begin and end a service early, so that members can get home to entertain or be entertained.
Georgia native Britt Moore is expanding the art of flavor to reach beyond the plate. This culinary zealot and fashionista holds fast to her Southern roots as she travels the world to explore new possibilities.
Read More »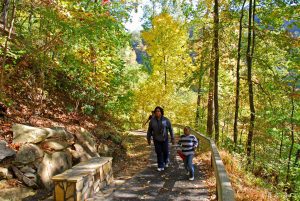 Travel
Looking for somewhere to add to your fall travel list? We have got you covered and today, Georgia is on our mind. If you are looking for the ultimate fall trip, explore these Top Ten Georgia
Read More »
Travel
Looking for something to do on New Year's Eve? Why not take a trip and celebrate a New Year's Eve Watch Night at a Historic Black Church. Watch Night, also called Freedom's Eve, Christian religious
Read More »
food
When bringing in the New Year, a few Southern traditions and superstitions come to mind! My mom always made sure that she did not wash on New Year's Day because she feared that she might
Read More »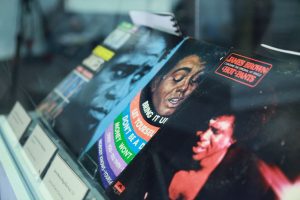 Travel
This year in celebration of soul icon, James Brown, the historic Miller Theater (the second largest theater behind Atlanta's Fox Theatre) will be hosting a FREE James Brown Birthday Bash at the theater on Friday,
Read More »
food
They are called the "Oscars" of the culinary industry, and this year's series of James Beard Foundation Awards programming were filled with pageantry and glamour, including a red carpet event. Unlike last year, there were
Read More »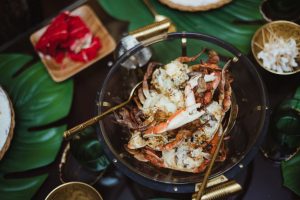 Uncategorized
One of my favorite holidays to celebrate is Juneteenth. This year I decided to host a Lowcountry Juneteenth in my home with a few of my favorite Juneteeth foods and Lowcountry style. If you are
Read More »
SHOP OUR FAVORITES
Southern Bred, Soul Infused
Our Food Historian Robin Caldwell describes,
Adhering to the many food traditions and customs is an artful act in our homes. It's as important not to eat some foods on New Year's Eve as what to eat that day. If you eat fowl or anything that can fly, your good luck can fly away before the New Year. Also, you don't want to eat anything that can move fast backwards like lobster, crab and shrimp, unless of course you want your good fortune to be left behind. But you can eat fish on New Year's Eve. There is the belief that since black-eyed peas swell, eating them will cause your bank account to swell in the New Year. Greens such as collards represent dollars and when served with cornbread even more luck will follow. Rice is also considered a good luck food and Hoppin' John is a favored tradition in the lowcountry.