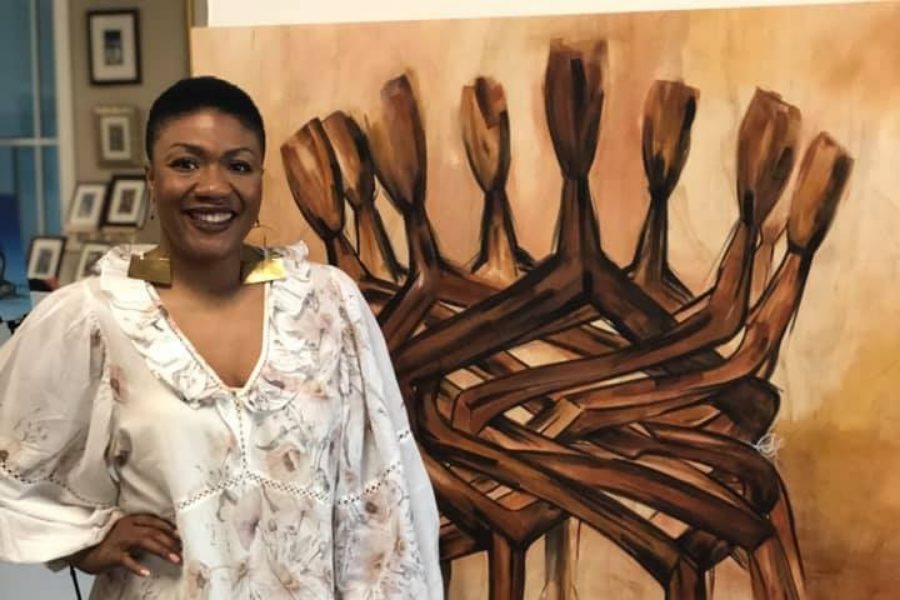 Looking to get some serious art inspiration? We suggest you check out the Gullah Heritage Art Gallery in Beaufort, SC. The gallery launched this weekend with its first exhibition from, Savannah-based artist, Sonja Robinson. As a new venture from the Beaufort County Black Chamber of Commerce, the Gullah Heritage Art Gallery is the Lowcountry's newest gallery packed full of Gullah art, African American art, gifts and more. Sonja's exhibit is running through May 16, 2019, and is one you won't want to miss.
Gullah Heritage Art Gallery Opening in Beaufort, SC
Self-taught Artist, Sonja Robinson began painting as a means of dealing with her father's tragic death. She believes art and Artists have the power to heal, inspire, provoke and challenge others to go within themselves and create outside the norm. Sonja is originally from St. Louis, Missouri where she earned her Bachelor's Degree in Communications from Lindenwood University. She currently resides in beautiful Savannah, Georgia where she is often inspired to create after touring the homes in the historic district, visiting the relaxing beaches or by current events.
25
Comments
comments