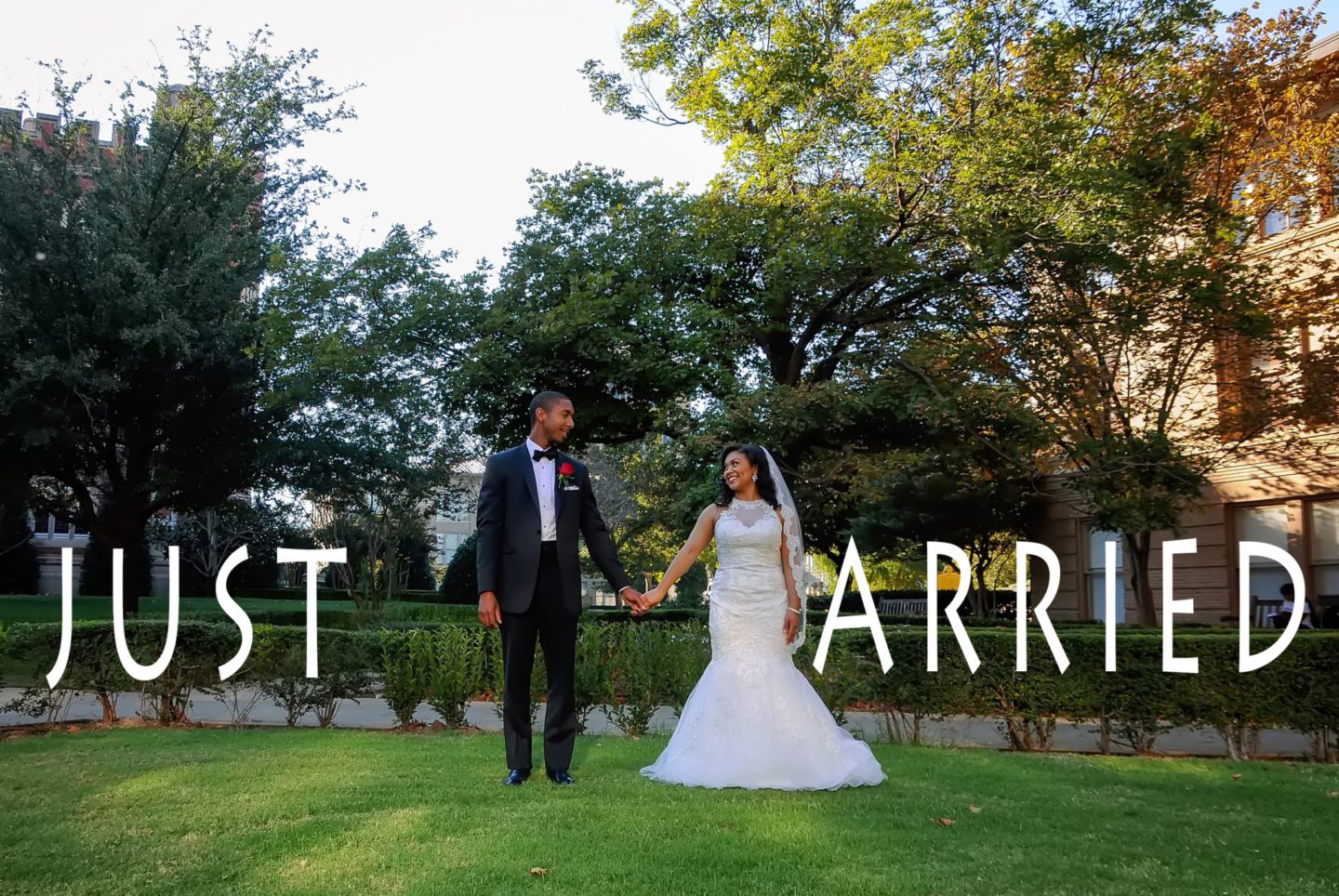 This Oklahoma bride stuck with tradition and had her wedding back in her home state. Ayshalea and Tyler are a Baltimore based couple and had a beautiful southern wedding this October. Complete with lace, southern cuisine and kettle corn, this southern bride stayed true to traditions with a modern touch.
Bride Name
Ayshalea Embery
Groom Name
Tyler Clay
Wedding Location
University of Oklahoma Memorial Union
Wedding Date
10/10/2015
Current City where you live:
Baltimore Maryland
Hometown:
Oklahoma City, Oklahoma for bride and Baltimore, Maryland for groom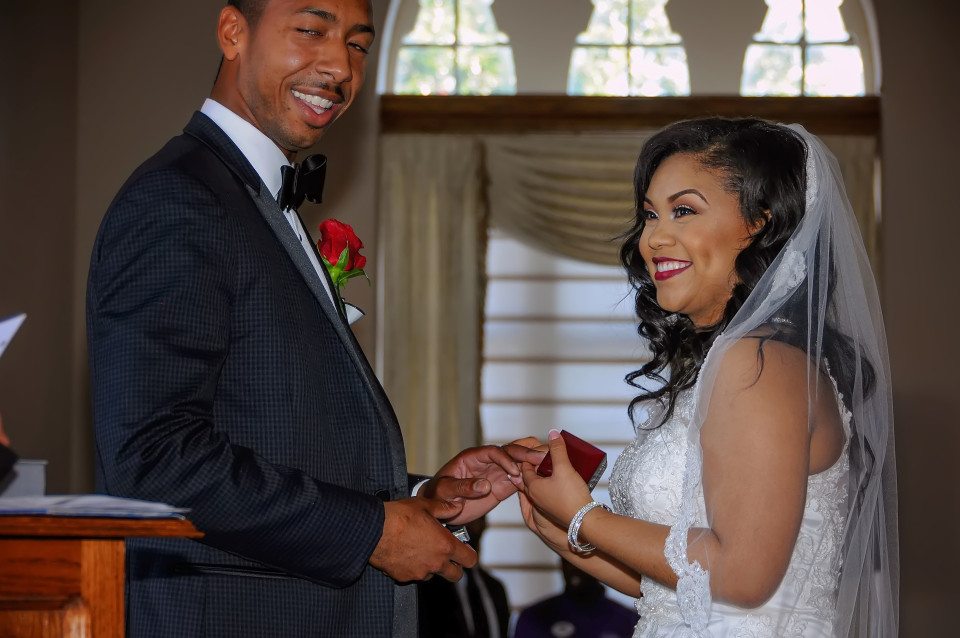 How did you meet?
In January 2012 at the bride's cousin wedding in New York  
How long did you date?
2 1/2 years
How did he propose?
Flew in and surprised the bride at Red Prime Steakhouse in Downtown Oklahoma City when she thought she was having a girls night out with her sister Jasmine
When did you know he was the one?
When I seen the way he interacted with his grandmother and mother in person.. I'm very family orientated and he treated them like queens.
What is the cutest thing he has done for you without you asking?
He always buys me little stuff I might need that I couldn't get at the moment because stuff would come up. For instance, when I needed some uggs for wintertime, or needed a new purse but didn't have the money at the time. It was small gestures that always got me.
What is something you love about him that has completely changed your life?
He/we did things old fashioned. It made me appreciate his love for me more than ever. We waited until after marriage to have sex.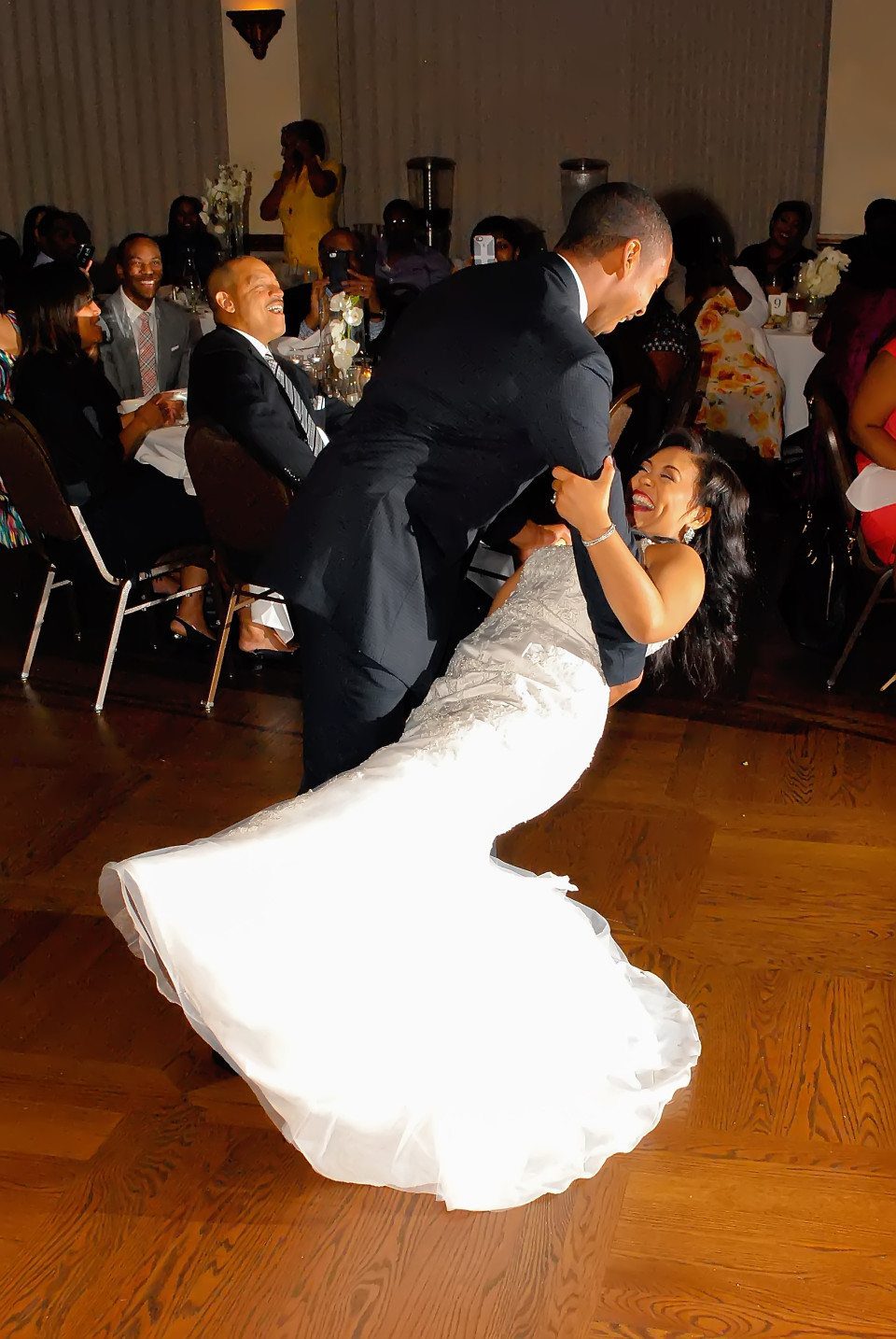 What part of wedding planning made you crazy?
The small details just trying not to forget about the little things like cake topper, wedding favors, guest book things like that.
What part of wedding planning could you not live without?
The music at the reception. I wanted it to be one big party where everyone was dancing and having a great time
What was your first thought the day after your engagement?
I couldn't believe it was really a ring on my finger. Extremely excited and nervous to start a new chapter in our life.
What was your favorite part about the ceremony?
The vows and the best man dropped the grooms ring on the ground when it was completely quiet and it made a loud "ding" noise. The whole crowd busted out in laughter.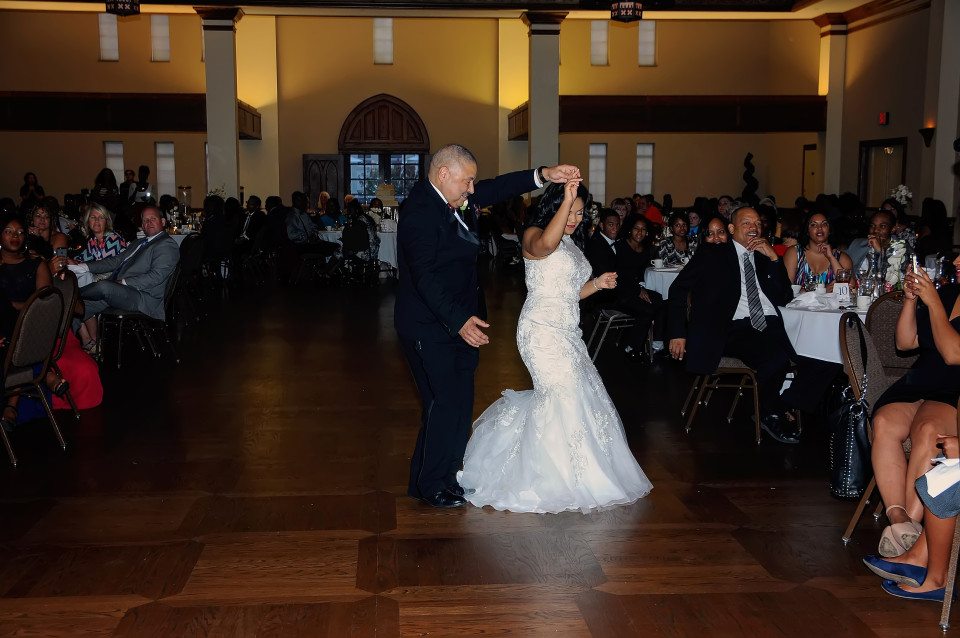 What was your favorite part about the wedding?
The wedding reception everyone was having fun including me and him! Also my dad and I broke out in a hip hop surprise dance after dancing to "my girl" by the temptations for about a minute.
Did you do any DIY?
Wedding favors, made kettle corn pop corn bags with a thank you and our names and date on it, wedding table numbers and table assignment charts.
Who were your wedding vendors?  
Invites: www.theweddingdivas.com www.cardsandpockets.com
Flowers: SAMs club
Catering : Oklahoma Memorial Union
DJ/Entertainment:  Ryan Lewis (family friend)
Dress: David's Bridal
Wedding Planner: Shelsea Abdalla helped with decorations and Sherry Paxton worked for university and helped with room setup
Photographer:  Audrey Bolt –Bolt Photography
What were your wedding colors?
Cranberry, ivory, grey and navy
What was your wedding theme?
Modern Vintage
What is your favorite part about being married to each other?
Being able to experience this new journey with you best friend!
What did you learn about each other through the wedding planning process?
Me (the Bride) is a planner and likes to get things done ASAP groom not so much lol
What southern traditions did you do at your wedding?
My dad being able to give me away!
First dances,mother and son dance, father daughter dance,  feeding each other cake.
Did you have any southern food on your menu? If so what and why?
We had chicken Marsala mashed potatoes and green beans
What southern decor did you include in your wedding?
High ceilings and chandeliers
What did you love about being a southern bride?
I loved how I got to experience the most important days of my life with family and friends and felt like a true queen.
0
Comments
comments