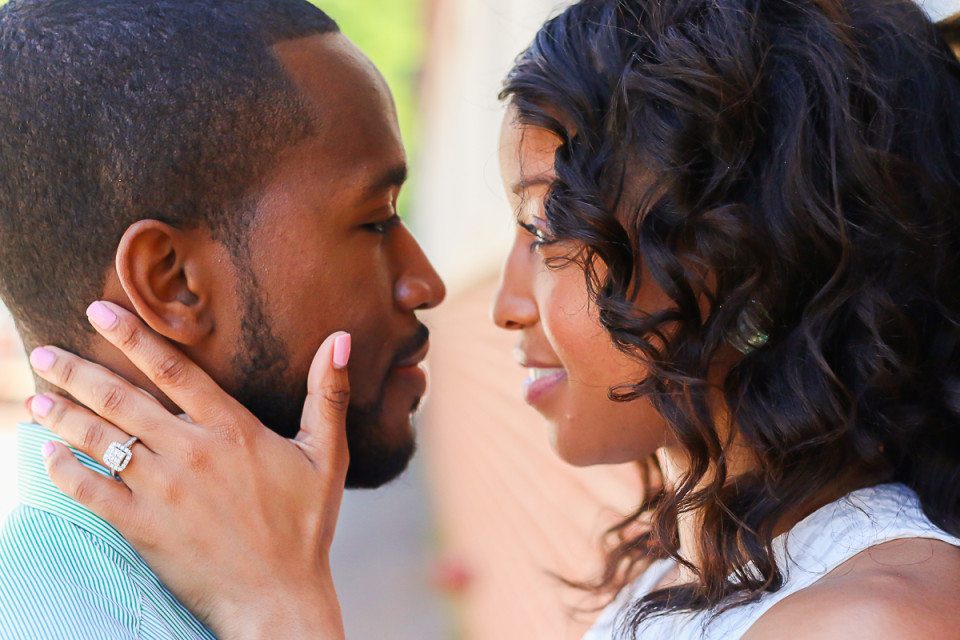 Here at #Black Southern Belle, we are all about a home state couple and today we are featuring an adorable South Carolina bred romance. Despite being separated at some point, love put them back together and they are now planning for their 2016 wedding. Today we congratulate Ashlee and Rashad and are so excited to show off their southern love story.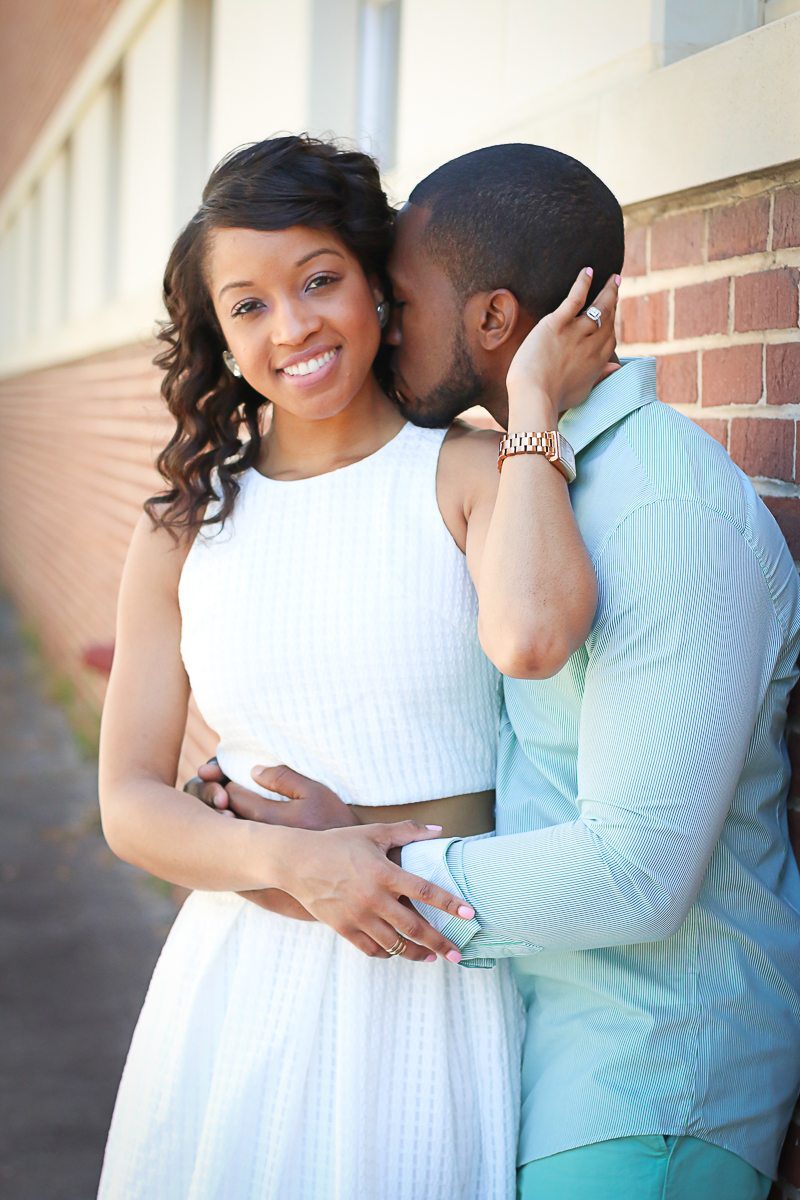 Bride Name:
Ashlee Heflin
Groom Name:
Rashad Mason
Engagement Location:
Philadelphia, PA
Engagement Date:
November 9, 2014
Alma Mater of Bride:
Virginia State University
Alma Mater of Groom:
DeVry University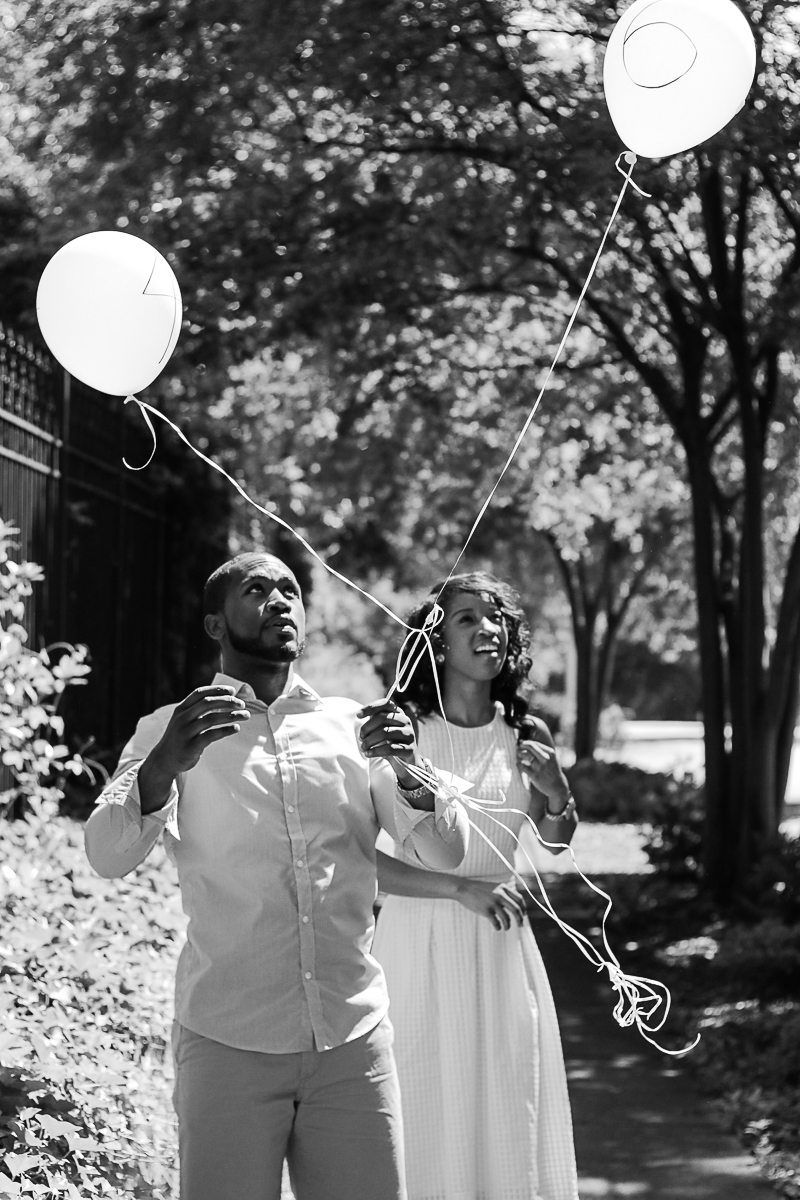 Current City where you live:
Alexandria, Virginia
Bride Hometown:
Edgefield, South Carolina
Groom Hometown:
Johnston, South Carolina
How did you meet?
Our families have known one another for years since the two towns are approximately eight miles apart. His mother was my beautician, and I have basically known his family all my life. However, due to my parents relocating across country for the Military, we reconnected and began dating in 2010.
How long have you dated?
5 years
How did he propose?
The date was November 8, 2014, the weekend of Ashlee's 25th birthday. Rashad and Ashlee packed to celebrate her birthday in Philadelphia, Pennsylvania. Upon arriving, Rashad provided Ashlee an agenda of all of the things they would do in Philadelphia. Once arriving, the couple visited the famous LOVE Park, the Rocky statue, and historical landmarks. The next day, November 9, Ashlee and Rashad packed to depart the DoubleTree Hotel in Philadelphia. However, before leaving Rashad suggested they should go to the rooftop to view the skyline. While viewing the scenery, Rashad asked Ashlee, "Are you going to take a picture?" Hesitantly, Ashlee responded, "Of what?" Ashlee began taking pictures, and when she turned around Rashad was down on one knee. After asking Ashlee, "Will you marry me?" she said YES! Their love continues to blossom as they prepare for their big day in June 2016.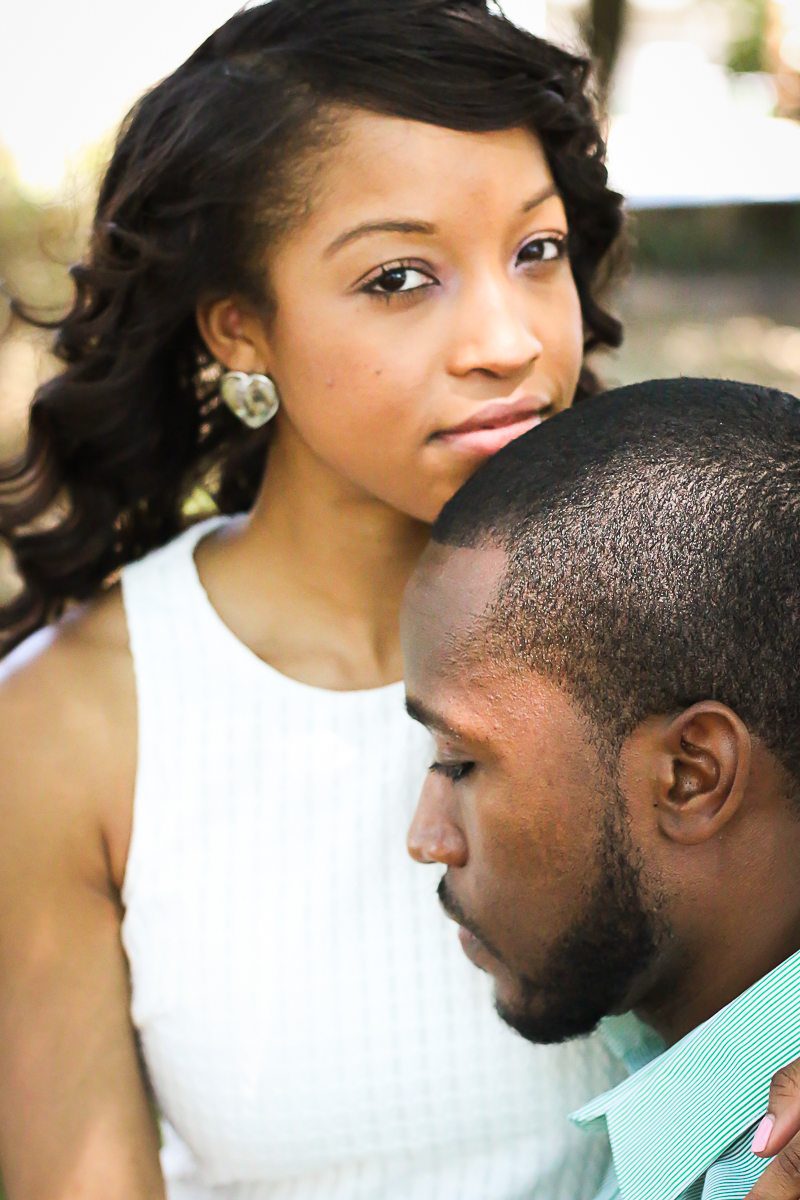 When did you know he was the one?
At a very young age when I had a crush on him.
What is the cutest thing he has done for you without you asking?
Purchase me flowers weekly, and surprise me by placing them in random locations around our condominium.  
What is something you love about him that has completely changed your life?
His charisma and eagerness to go above and beyond for me and our future together.
What part of wedding planning is making you crazy?
The GUEST LIST!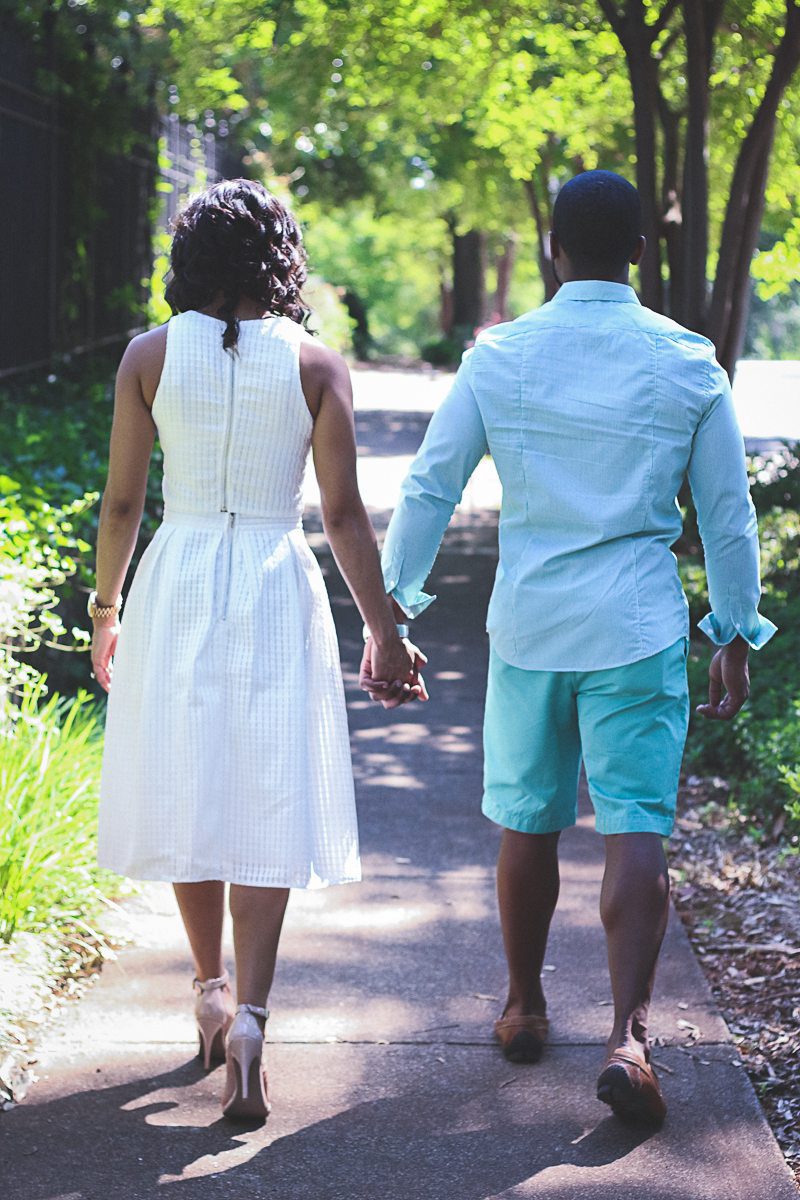 What part of wedding planning can you not live without?
The advice from my wedding planner and mother. There are so many decisions to make, that it's difficult to choose by yourself. Therefore, to be sure I make the right decision I consult with them first.
What was your first thought the day after your engagement?
"Oh my gosh! He really chose me to be his wife!"
What did you love about taking engagement pictures?
The location, the chemistry between us, and the photographer made the shoot very fun and exciting with constant laughter.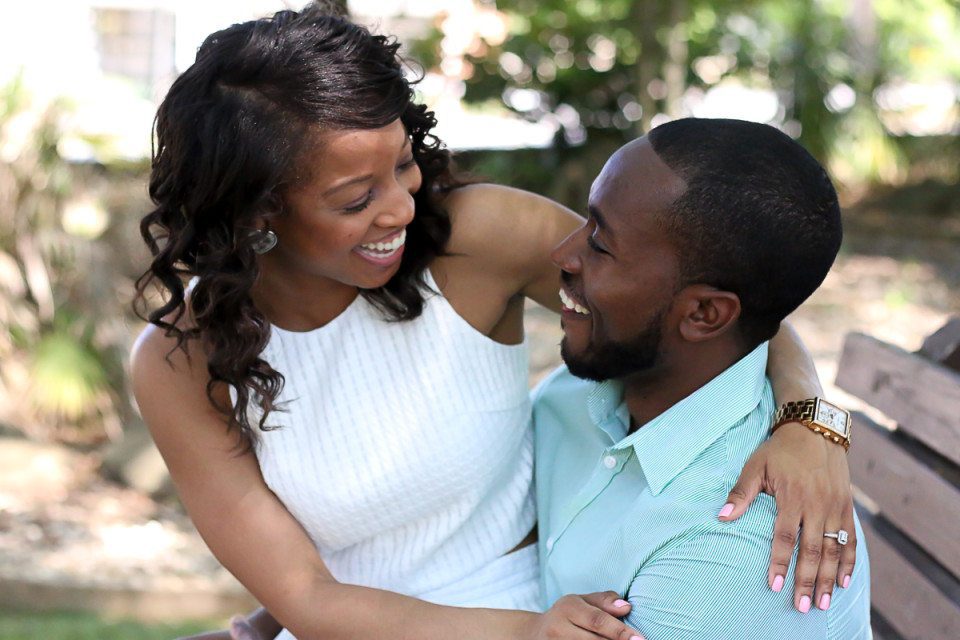 Who did you tell first about your engagement?
My mother
Are you used to the ring yet?
Yes! After the first 30 days, I never leave the house without it.
How many times do you accidentally say girlfriend instead of fiancé in a day?
At first it was consistently, and I would correct myself at least 3 times a day – now I'm used to saying fiancé.
Photography via Sierra Collins, http://www.cecenaturally.com/p/photography.html
FULL GALLERY
0
Comments
comments