Are you a Black Southern Belle newlywed looking to add some great seating to your first home? Maybe you are a recent grad or new home owner decorating your first real space. Today we have 7 Pieces of Neutral Seating We Love from Taylor King that will look good in any room in your home. Seating is very important to any home, it should be stylish and comfortable and anchor your entertaining spaces. These 7 Pieces of Neutral Seating will help you do just that. Check out our favorites and get inspiration for your next decor project and pair them with this art!
Shown in "Vinca Indigo," a vibrant floral print, the Milano Chair brightens up any living room, bedroom, or sitting area. Sleek, tapered legs in a "Brierwood" finish add an elegant touch.
Shown in "Inverno Creekside" fabric, the Vance Swivel Chair features an exposed wood frame in a "Hazelnut" finish. The wood outlines the frame and highlights the clean lines of this sharp design.
"Navarro Otter" fabric lends a velvet-soft hand to the Vincent Chair. The luxurious details continue with button tufting on the seat and back, clean-lined wings, and subtle nail head accents. Tapered legs in a "Brierwood" finish complete the design.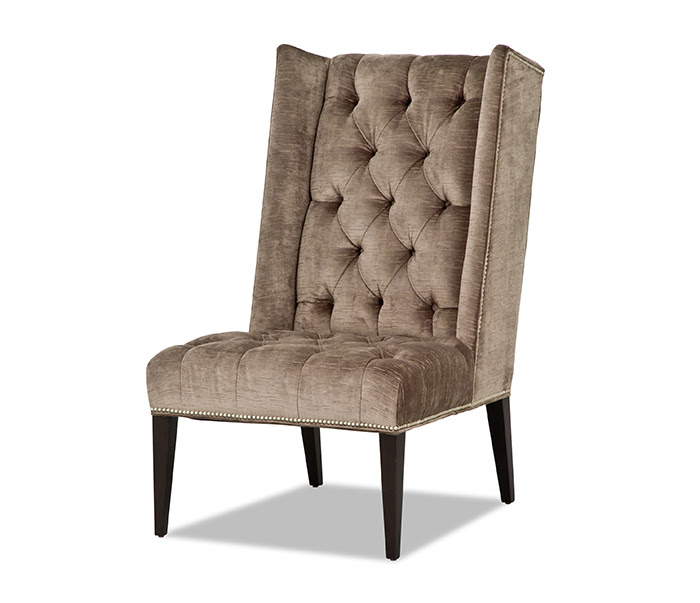 "Murphin Linen," a botanical woven, gives eyecatching texture and contrast to the Darcy Swivel Chair. The fabric leads the eye vertically along the design, complementing the waterfall skirt and highlighting the chair's precise tailoring.
"Myth Haze" fabric covers the Carsyn Sofa's frame and cascades into a waterfall skirt. This lovely "new traditional" design is equally comfortable as it is elegant.
The Berkley Sofa exudes a bright, airy personality with a lightly textured fabric, "Brentwood Vanilla." The exposed wood frame and legs are shown in "Mineral," a new light wood finish.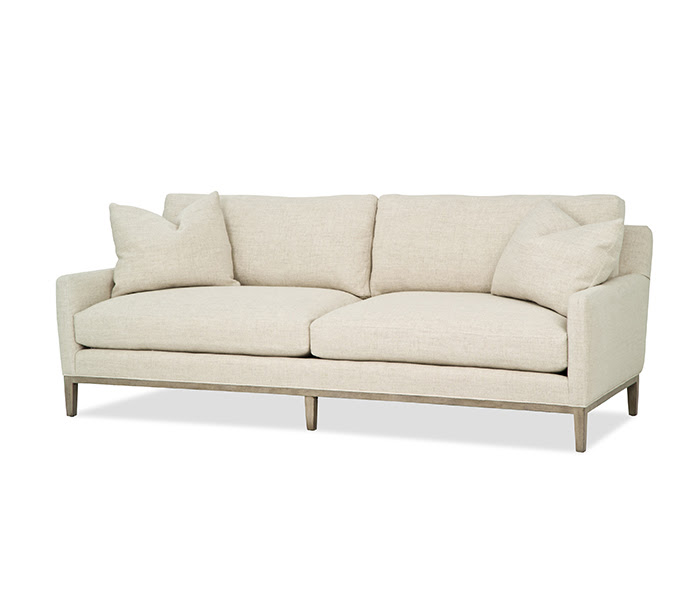 The Rhett Sofa features wide arms and block legs for a bold, modern look, with pillow-style back cushions that exude comfort. "Luxe Platinum" fabric pairs perfectly with the new "Mineral" wood finish.
]