Holiday entertaining season is here and that means lots of dinner parties and receptions. From choosing food to cocktails, there are so many decisions to be made. One of the most important decisions many folks may not think of is choosing dishware for the holidays. Today we have advice from folks at,  Athens, GA based, R.Wood Studio, with tips on choosing dishware for the holidays.  Check out her tips below and happy holiday hosting! Be sure share images of your tablescapes on social media using the hashtag #blacksouthernbelle
Tips for Choosing Dishware for the Holidays
– R.Wood Studio's handmade 50-piece collection comes in 19 colors, so you can customize an heirloom collection that truly feels like you. Our number one tip for new collectors: start with sets. We've recently bundled our most useful pieces into dinnerware sets, serving sets, and party sets. Best of all, R.Wood Sets are always discounted up to 30% off! This is your best bet for starting a collection quickly and affordably. Once you have the basics down, accessorize your table with staples from the rest of our collection.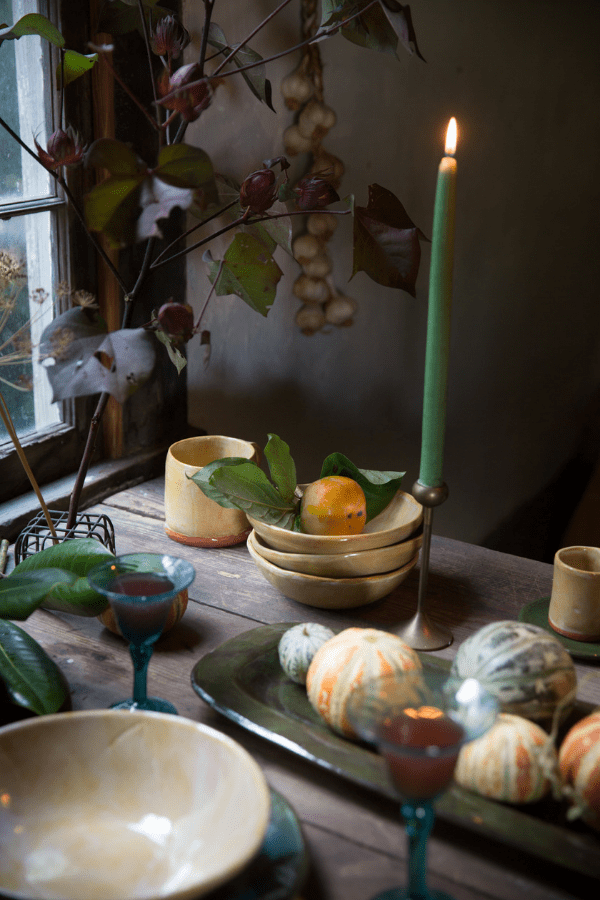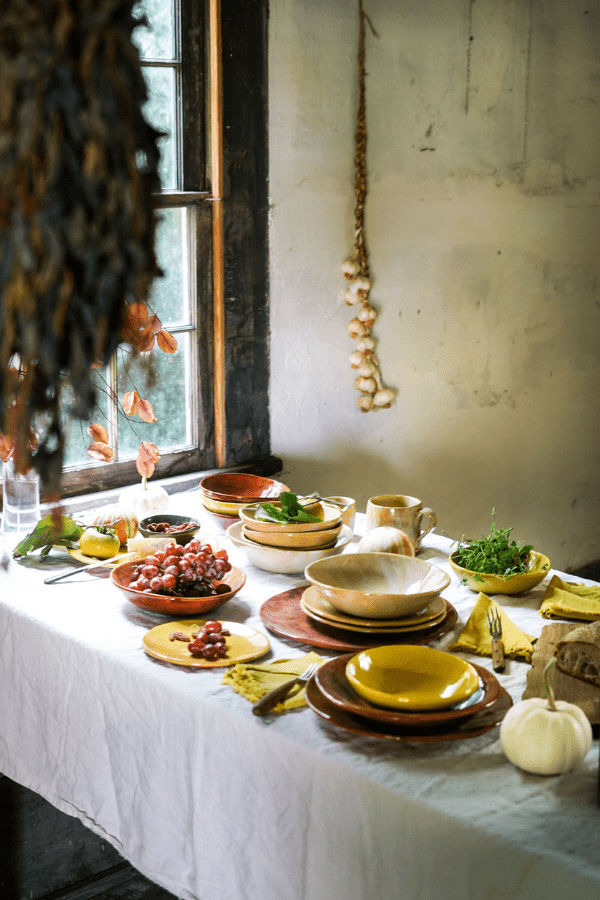 – Buying handmade, heirloom-quality pottery is a big step in defining the style of your home, and it can sometimes feel daunting to choose the "right" pieces and colors – especially if you're just starting out. While our pottery is designed to look beautiful in any color combination, one thing we always suggest is to remember the food. these are durable, functional art pieces you'll be using for everyday enjoyment, not just special occasions. So think about what you like to eat and drink daily, think about what you like to serve to company. What are the colors of the food? How will they play against the color of the plate? What do you like to bake? Can you serve cocktails from ceramic mugs? (Yes!) Imagining the final presentation of a meal, whether it's your morning cereal or a baked apple crisp will give you a good idea of your pottery style.

– Give yourself a break! R.Wood studio has major online sales every year, where you can save up to 20% on our entire collection. Visit our website and sign up for our sale emails to stay in the loop. If you're local, visit our Athens, GA studio where you can shop our collection and watch us make the pottery – we even have a room of discounted seconds!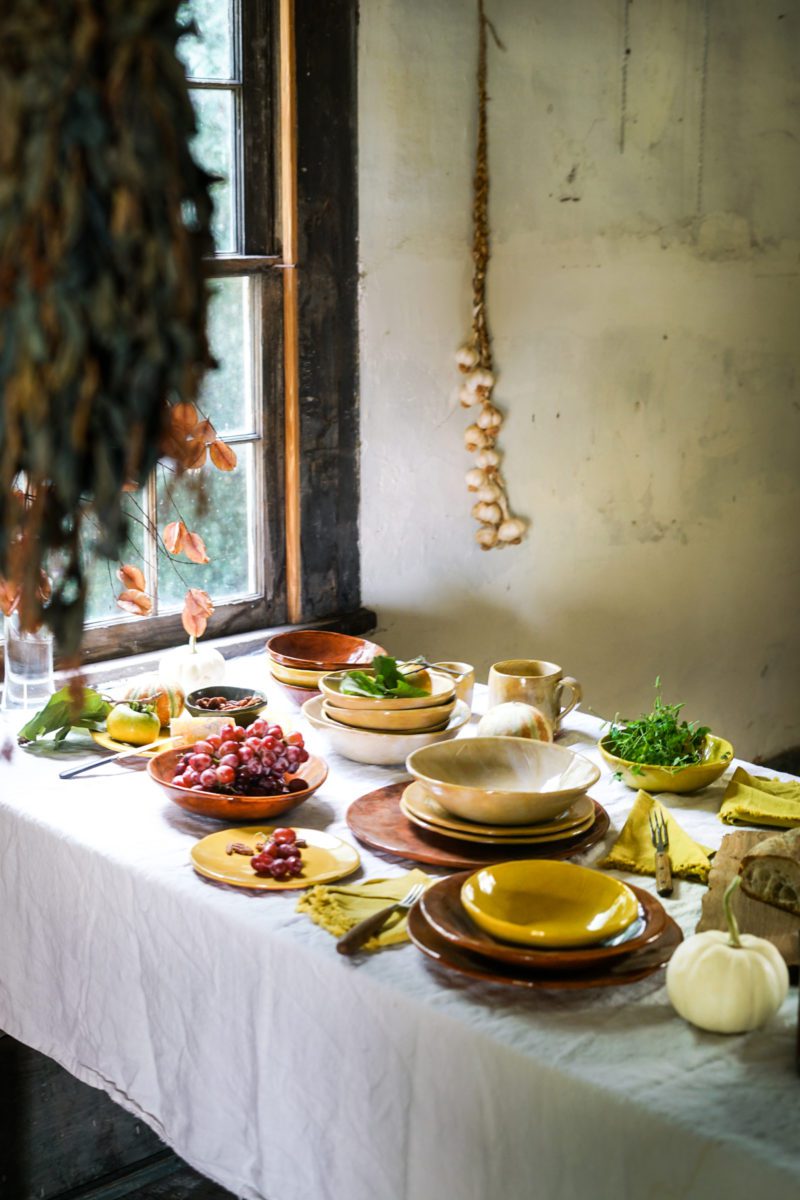 – As an adult, seeing a dish or bowl we used as a child can bring on a flood of nostalgia. It can shock you right into that place and time. We're honored to be part of your family memories and traditions, and the simple rituals of day-to-day life. As you choose the best pottery for your home and family, and perhaps the pottery you'll pass on to future generations, our best advice is to follow your intuition and have fun, it's a happy reflection of your life with the ones you love.

R.Wood Studio was founded in 1991 by artist and painter Rebecca Wood. We offer an online gift registry which can be used for wishlists, weddings, and housewarmings.
All Photos by Rinne Allen
0
Comments
comments