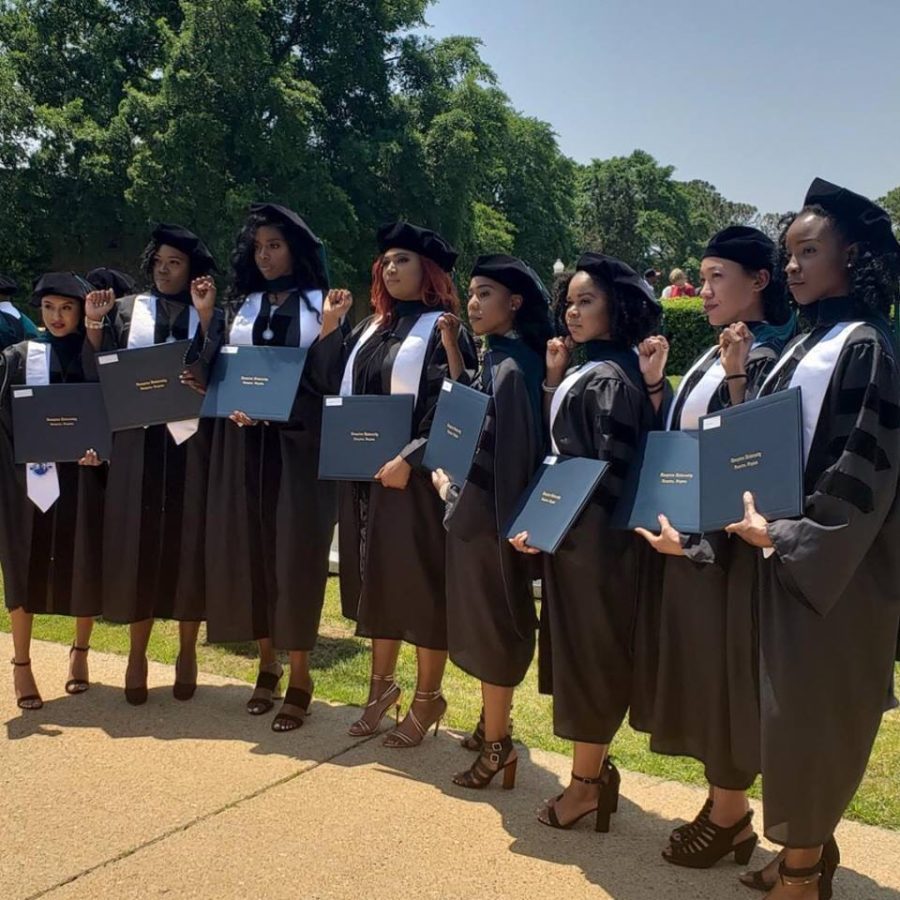 Graduation season is a special time of year for the Black Southern Belle community, especially the HBCU graduation season. Today we are highlighting the story behind a group of Doctoral graduates from Hampton University with 5 Things I Loved About Attending an HBCU for Grad School, courtesy of recent graduate, Brittany Walker. Congrats to all the graduates and share your images with us on social media using the hashtag #blacksouthernbelle
5 Things I Loved About Attending an HBCU for Grad School
I loved being surrounded by beautiful black women. Every day while walking on Hampton's campus I saw beautiful Black Queens learning, laughing and living.
The small student-teacher ratio prevented me from falling behind in the curriculum. It created a setting where I couldn't avoid a professor after performing badly on an exam. That is why I'm a Hampton Grad today.
Homecoming at an HBCU is amazing! The food vendors, the day parties, the music and the good vibes from all the alumni make it memorable.
Hampton's Friday afternoon turn-ups (aka "12-2!") was something I enjoyed weekly. Permission to party on campus? Sign me up!
Most of all I loved being surrounded by black history while making black history.
4
Comments
comments