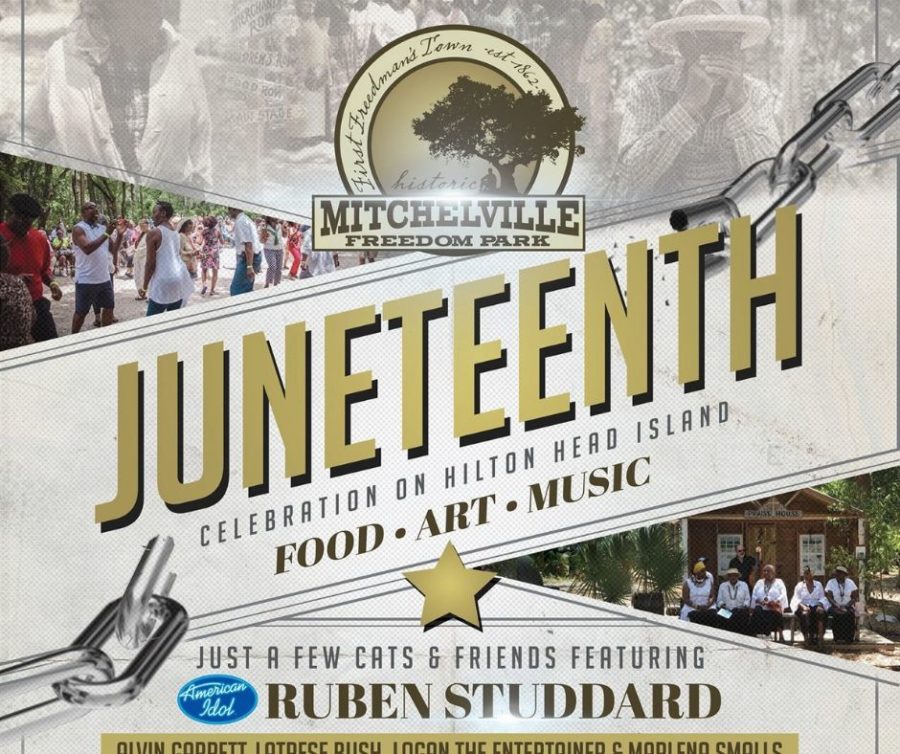 Juneteeth is American History and should be celebrated by all. As I am a South Carolina bred Black Southern Belle, I wanted to share a few events going on in my state that you should check out if you live here, are visiting for vacation or looking to plan a last minute getaway while celebrating heritage. Check out these events below and send me other events by email at michiel@blacksouthernbelle.com
Celebrating Juneteenth in South Carolina: Events to Attend this June
Hilton Head
The 2019 Juneteenth Celebration presented by Historic Mitchelville Freedom Park will include interactive experiences that are significant to the era of Mitchelville in the Reconstruction Era, plus a live performance by "Just A Few Cats" including Alvin Garrett, Latrese Bush, Logan the Entertainer and American Idol Winner Ruben Studdard, Marlena Smalls and the Hallelujah Singers and hosted by WSAV's Tina Tyus-Shaw. Tickets for the Juneteenth Celebration are $15 for general admission, Free for children 12 and under. The 2019 Juneteenth Celebration will be Saturday, June 15, 2019 at Historic Mitchelville Freedom Park, 229 Beach City Road
https://www.facebook.com/events/880218602324047/
Columbia
Juneteenth commemorates the emancipation of the last enslaved people in the nation. Juneteenth is a day of remembrance, reflection and rejoicing.
This is a free community event that will have live performances, health and wellness checks, an award ceremony, vendors and activities for all ages.
https://www.eventbrite.com/e/3rd-annual-juneteenth-freedom-festival-tickets-59938777497
Bluffton
A Bluffton Community Celebration of Emancipation and Freedom with special guests and viral sensation The Geechee Experience of Charleston, SC, live entertainment, performing artists, drum circle, food vendors and much more. June 7-8, 2019 at the Heyward House & Oyster Factory Park. Presented by the Bluffton Martin Luther King Observance Committee with support from the The Heyward House.
https://www.facebook.com/events/421888261876806/

Charleston
This event is free to the public and will feature a silent headphone party hosted by Quiet Kingz Headphone Events, free food provided by D&B Food Truck, a pop-up library from Charleston County Public Library, community beneficial vendors, and much more.
Greenville
Join the 212 Community Development Corporation for a day of remembrance, achievement, empowerment, and celebration!
The Juneteenth Celebration is a family-friendly event with something for everyone – activities for children, entertainment, food, community speakers, highlighting current and past struggles of Blacks in Greenville, and much more.
Vendor opportunities are available. Reserve your spot today. Come and support Black economic empowerment.
https://www.facebook.com/events/2084081175219009/
2
Comments
comments