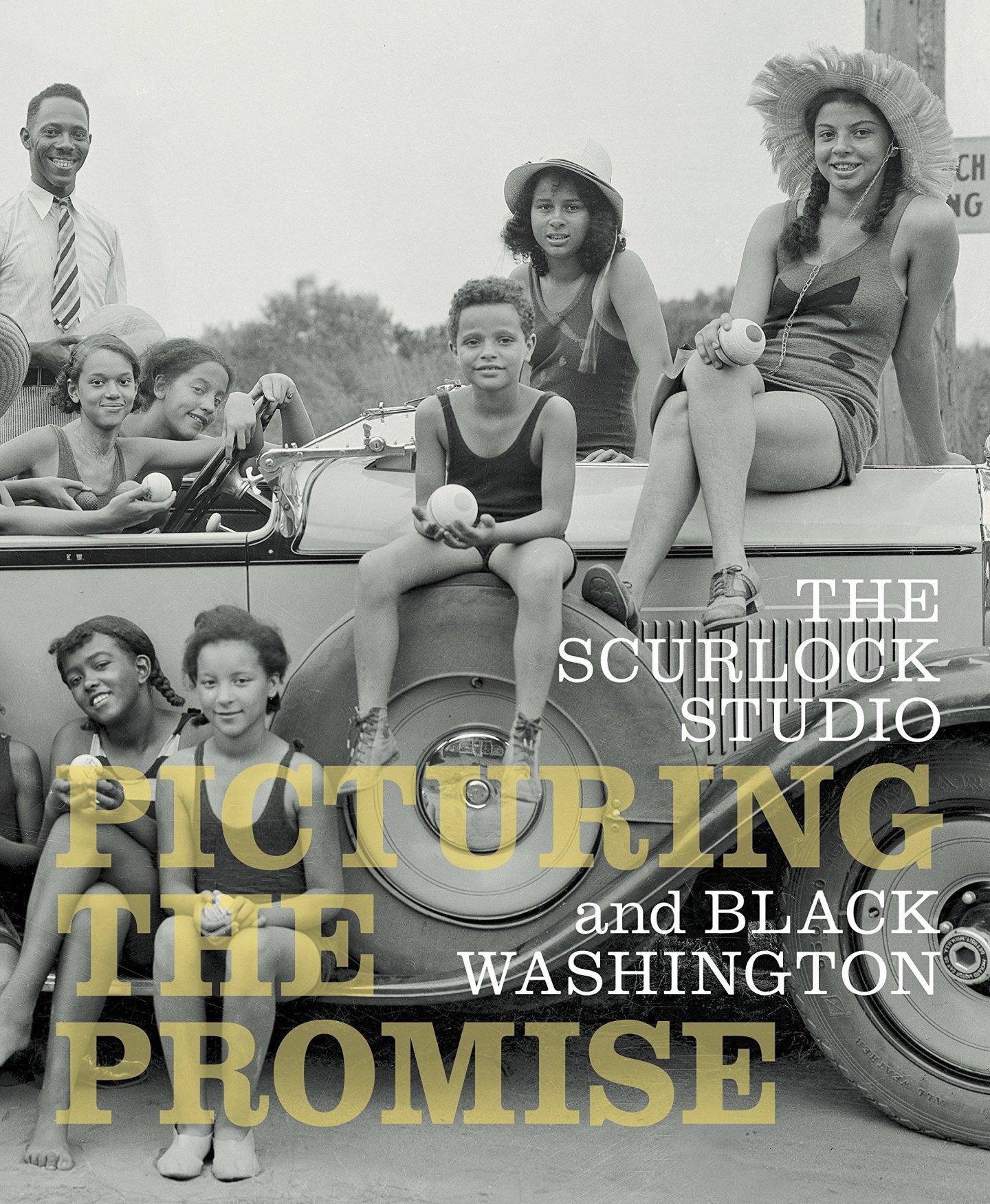 Looking to learn more about the Nation's Capitol and its rich African American History? Why not explore through books if you don't have time to make the trip. We have curated a few of our favorite African American Photo Books of Washington, D.C. Explore these titles and learn a little more about the original Chocolate City as well as its rich cultural history and architecture. What are some of your favorite places in Washington, D.C.?
Eastland Gardens
Eastland Gardens, a little-known treasure in Northeast Washington, DC, is preserved and cherished by the generations who have called it home. Though development was initiated in 1928 by a white-owned real estate investment company, black families and individuals seeking a suburb in the city were able to purchase double lots for single-family houses and gardens. They relied on the expertise of African American builders and designers—sometimes the owners themselves—to create their dream homes. The good fortune of proximity to the Anacostia River, national parks, woods, and fields has enabled Eastland Gardens residents to enjoy garden havens around their individual homes and within the neighborhood and to lay the foundation for a service-rich community. Through their organizational zeal and activism, they have been able to reduce or eliminate the impact of city and federal changes to their nurturing enclave.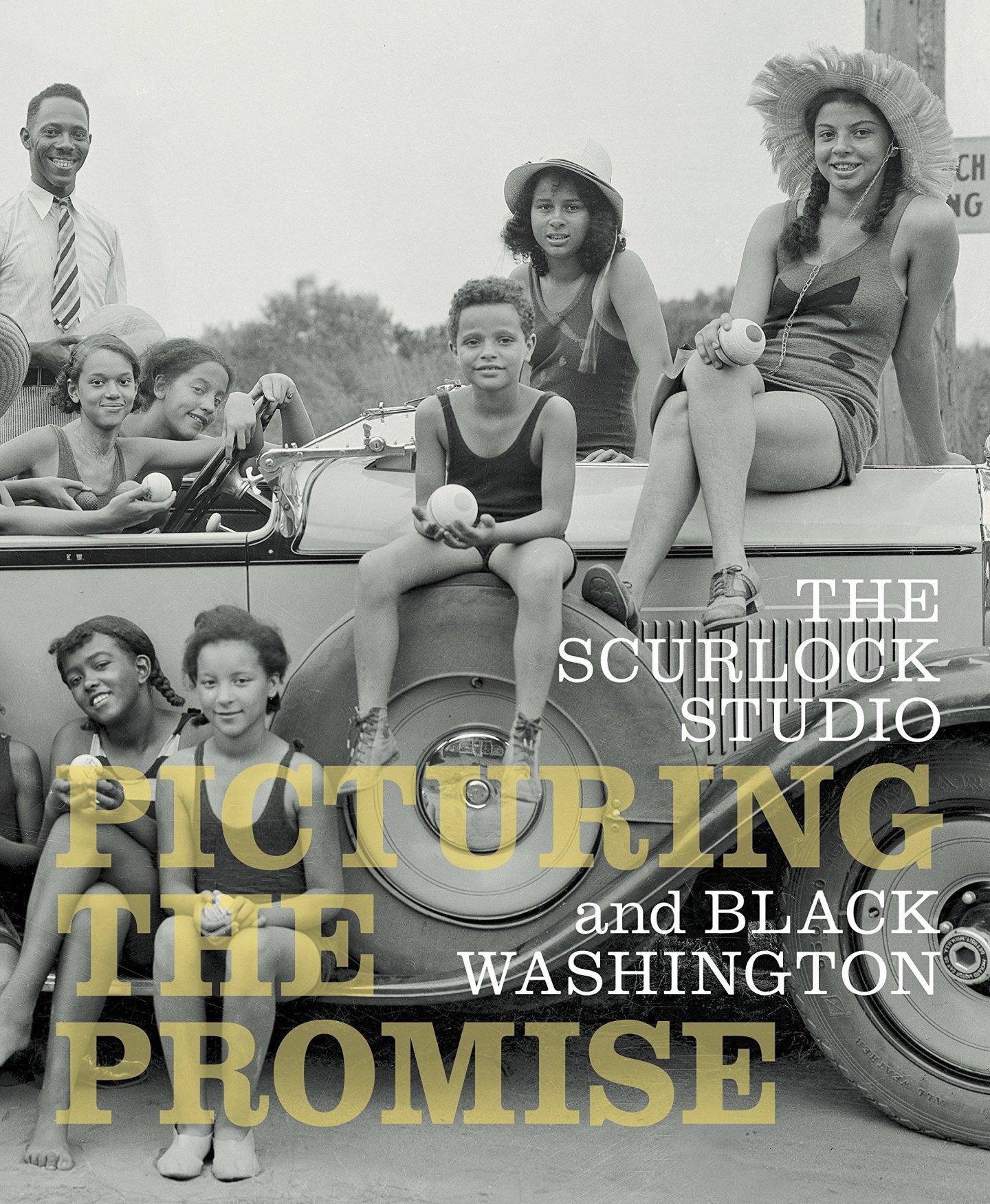 The Scurlock Studio and Black Washington: Picturing The Promise
Nearly a century's worth of Scurlock photographs combine to form a searing portrait of black Washington in all its guises—its challenges and its victories, its dignity and its determination. Beginning in the early twentieth century and continuing into the 1990s, Addison Scurlock, followed by his sons, Robert and George, used their cameras to document and celebrate a community unique in the world, and a stronghold in the history and culture of the nation's capital.
The Black Washingtonians: The Anacostia Museum Illustrated Chronology 1st Edition
From the Smithsonian Institution's renowned Anacostia Museum and Center for African American History and Culture comes this elegantly illustrated, beautifully written, fact-filled history of the African Americans who have lived, worked, struggled, prospered, suffered, and built a vibrant community in Washington, D.C.
This striking volume puts the resources of the world's finest museum of African American history at your fingertips. Its hundreds of photographs, period illustrations, and documents from the world-famous collections at the Anacostia and other Smithsonian museums take you on a fascinating journey through time from the early eighteenth century to the present.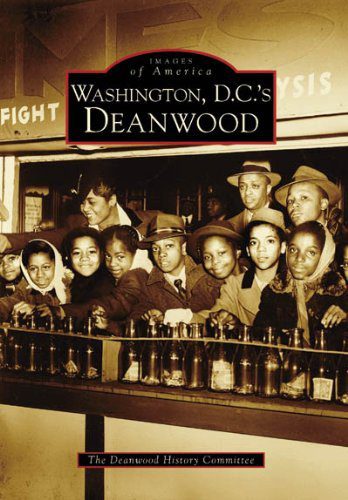 Washington D.C.'s Deanwood
Located in the far northeastern edge of the city, Deanwood is one of Washington, D.C.'s oldest, consistently African American neighborhoods. Rooted in slave-based agriculture on white-owned land, the community began its transition from rural to urban development with the 1871 arrival of a branch of the Baltimore and Ohio Railroad along its western boundary. This period after the Civil War offered blacks the opportunity to become landowners. Since this time, many notable Washingtonians of various ethnicities have been residents and frequent visitors to the area. In the early 1920s, it was home to Suburban Gardens, the only permanent amusement park ever to be housed within the city limits. Many of Deanwood's families have lived in the community for generations, which makes it stable and close-knit.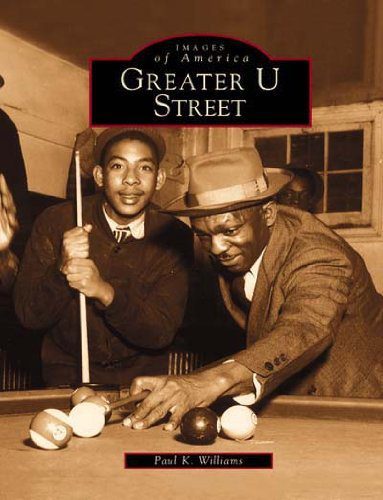 Greater U Street (DC) (Images of America)
On the edge of the 1792 original city plan by designer Pierre L'Enfant lies the Greater U Street neighborhood. For nearly 70 years before the Civil War, orchards and grazing land covered the area. When Camp Campbell was settled during the war where Sixth and U Streets now lie, thousands of fighting soldiers and then freed men and women flocked to the area. The fighting ceased, and many people remained to construct small wood frame homes, churches, and businesses that eventually gave way to the elegant rows of substantial brick townhomes lining the surrounding street today. The rise of racial segregation in the early 1900s cultivated the Greater U Street area into a "city within a city" for the African-American community, and it remained so until the urban riots of 1968. The 1920s and 1930s witnessed a thriving cultural scene, with entertainers such as Sarah Vaughn, Pearl Bailey, Cab Calloway, and the neighborhood's own Edward "Duke" Ellington frequenting private clubs like Bohemian Caverns and other venues such as the Howard, Dunbar, Republic, and Lincoln Theaters. Known by many as the "Black Broadway," Greater U Street was unique in that many of its institutions-Industrial Bank and True Reformers Hall among them-were designed, financed, owned, and built utilizing the talents of such emerging African-American professionals as banker John Whitelaw and architect John A. Lankford.
The Guide to Black Washington, Revised Illustrated Edition
Link to
This remarkable guidenbook details more than 150 sites and institutions that have shaped black history and traditions, both in this particular community and throughout the country. A book to slip into a backpack, keep handy in a glove compartment, or linger over at home, "The Guide to Black Washington" weaves together historical overviews, lively anecdotes, and plenty of practical information. From Library Journal "A different kind of guidebook from two local authors, this describes the homes and haunts of African-Americans. Where did Marian Anderson sing when refused admittance to a Washington, D.C. church? (The Lincoln Memorial.) The authors divide Washington into 15 sections, with brief chapters of one to two pages each. Slavery, segregation, education, and gentrification are discussed in short paragraphs. The book provides offbeat information and would probably be a good source for school assignments. There is an excellent bibliography. Recommended for general readers and high school libraries, though not an essential item." – Fern Sikkema, Schnader, Harrison, Segal & Lewis, Washington, Copyright 1990 Reed Business Information, Inc.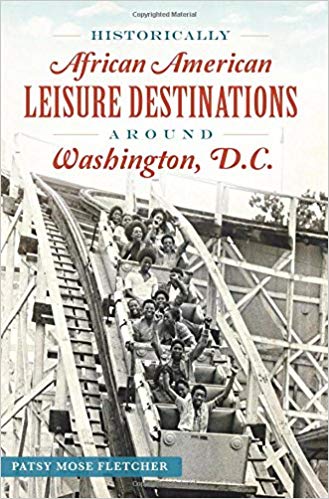 Historically African American Leisure Destinations Around Washington, D.C. (American Heritage)
From the late nineteenth to the mid-twentieth century, African Americans in the Washington, D.C. area sought leisure destinations where they could relax without the burden of racial oppression. Local picnic parks such as Eureka and Madre's were accessible by streetcars. Black-owned steamboats ferried passengers seeking sun and sand to places like Collingwood Beach, and African American families settled into quiet beach-side communities along the Western Shore of Maryland. Author and public historian Patsy M. Fletcher reveals the history behind Washington's forgotten era of African American

12
Comments
comments